Revolutionizing Timekeeping: Apple Watch Series 9 and Apple Watch Ultra Set to Redefine Wearable Technology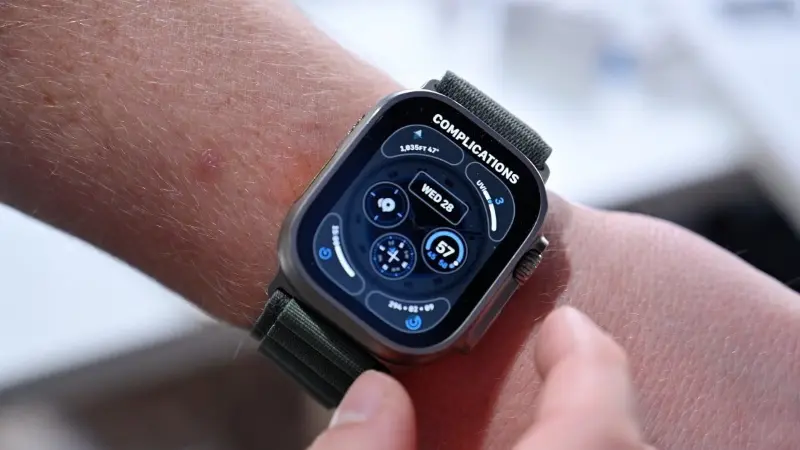 In the world of wearable technology, Apple has long been at the forefront, setting the standard with their innovative Apple Watch. Now, according to a recent report, it seems that Apple is preparing to take things to the next level with the upcoming releases of the Apple Watch Series 9 and the Apple Watch Ultra. This news has generated a buzz of excitement among tech enthusiasts and Apple fans alike.
The report suggests that both the Apple Watch Series 9 and the Apple Watch Ultra will receive substantial upgrades, promising a host of new features and improvements. While specific details are still under wraps, it is speculated that these updates will include enhanced health and fitness tracking capabilities, improved battery life, and possibly even new design options. With each new iteration, Apple has consistently found ways to push the boundaries of what a smartwatch can do, and it seems that the Series 9 and Ultra will be no exception.
For consumers who rely on their Apple Watches to keep them connected and on top of their health and fitness goals, this news is undoubtedly exciting. The potential for even more accurate health monitoring and an extended battery life will undoubtedly be welcomed by users who depend on their devices throughout the day. Additionally, the prospect of new design options will allow users to customize their Apple Watches to better suit their personal style.
As with any rumor or leak, it is important to take this information with a grain of salt until confirmed by Apple. However, if these reports hold true, the Apple Watch Series 9 and Apple Watch Ultra could be game-changers in the wearable tech market. With Apple's track record of delivering quality and innovation, it is no surprise that anticipation is building for these upcoming releases. Only time will tell what Apple has in store for its loyal customer base, but one thing is for certain: the future of smartwatches is looking brighter than ever.