Revolutionary Garmin Venu 3 Unveils Cutting-Edge Sleep Coach and Skin Temperature Sensor for Ultimate Wellness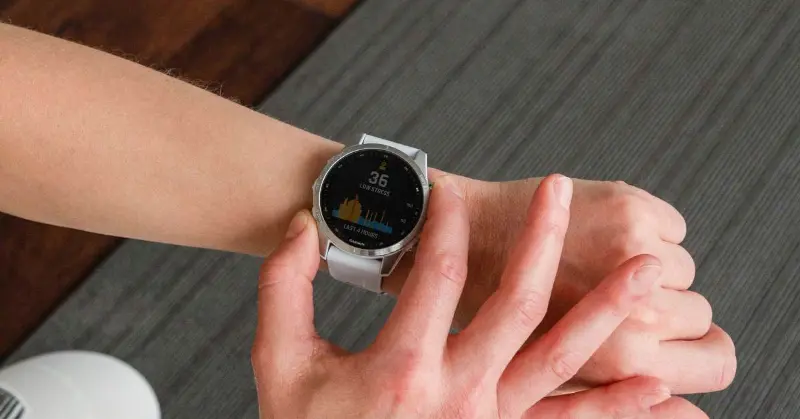 Garmin, the renowned fitness wearables brand, is rumored to be launching the highly anticipated Garmin Venu 3, which is said to come equipped with some impressive new features. Among them are a skin temperature sensor and a sleep coach, designed to provide users with a comprehensive understanding of their sleep patterns and overall sleep quality.
The inclusion of a skin temperature sensor in the Garmin Venu 3 is a notable addition to the device's capabilities. This sensor will allow users to monitor their body temperature throughout the night, providing valuable insights into their overall health and well-being. By tracking fluctuations in skin temperature, users will be able to identify patterns and correlations with their sleep quality, potentially helping them make adjustments to improve their sleep hygiene.
Furthermore, the Garmin Venu 3's sleep coach feature is set to revolutionize the way users approach their sleep routines. With this feature, the device will analyze sleep data collected throughout the night, providing users with personalized recommendations and insights to enhance their sleep quality. By offering actionable advice, such as adjusting bedtime routines or suggesting relaxation techniques, the sleep coach aims to empower users to make positive changes and optimize their sleep patterns.
Overall, the rumored features of the Garmin Venu 3, including the skin temperature sensor and sleep coach, demonstrate Garmin's commitment to providing users with comprehensive health and wellness tracking capabilities. If these rumors hold true, the Garmin Venu 3 is poised to become a game-changer in the wearable tech market, offering users valuable tools to improve their sleep and overall well-being.