Revolutionary Breakthrough: Meet the Robot that Sweats Profusely!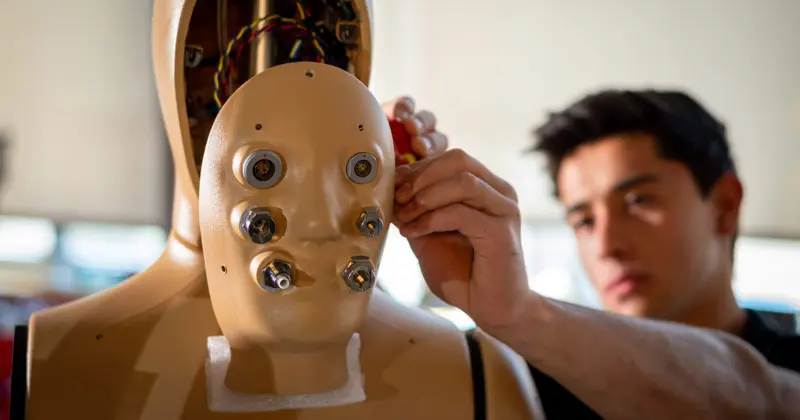 In the world of robotics, there has been a long-standing challenge of recreating the natural human ability to regulate body temperature through sweating. After years of research and development, scientists have finally invented a robot that can sweat heavily. Meet ANDI, an innovative creation that is heat-sensitive and can sweat profusely when exposed to high temperatures.
The significance of this invention lies in the potential applications for ANDI. The ability to sweat could allow the robot to cool itself down in hot and humid environments, making it more resilient and durable. Additionally, this technology could be used to create more realistic humanoid robots that mimic human physiology.
While there is still much to be explored in the realm of robotics, the invention of ANDI marks a significant advancement in the field. As technology continues to evolve, we can expect to see more innovative creations that push the boundaries of what is possible. The development of robots that can sweat heavily may seem small, but it is a reminder of the incredible potential that exists in the field of robotics.