Radiant Controversy: UN Greenlights Japan's Bold Move to Release Radioactive Waters into the Deep Blue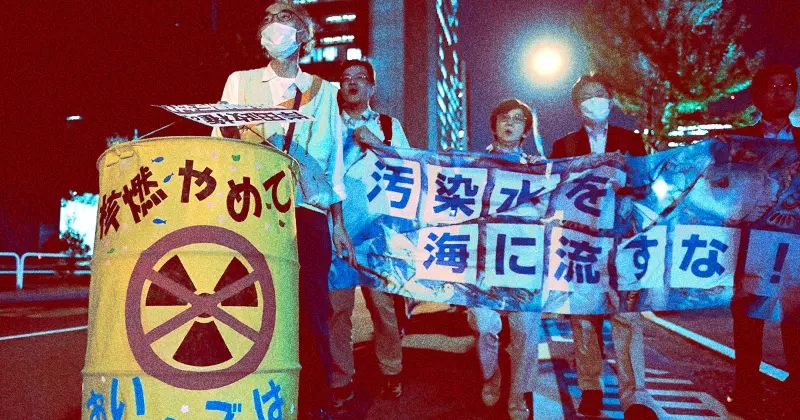 The recent decision by the United Nations to approve Japan's plan to release treated radioactive water from the Fukushima nuclear disaster into the Pacific Ocean has sparked a heated debate among experts and environmentalists worldwide. While the Japanese government argues that the water has been adequately treated and will be released in a controlled manner, critics express concerns about the potential environmental and health risks associated with such a decision.
Proponents of Japan's plan argue that the treated radioactive water poses no significant threat to human health or the environment. They claim that the water has undergone a thorough purification process to remove most of the radioactive contaminants, making it safe for release. Additionally, they highlight the fact that the International Atomic Energy Agency (IAEA) has supported the decision, further bolstering their argument.
However, opponents of the plan are not convinced. They fear that even if the water has been treated, there may still be traces of radioactive substances that could have long-term consequences for marine life and ecosystems. They argue that the potential risks should not be taken lightly, considering the already fragile state of the ocean and its delicate balance.
The decision to allow Japan to release the treated radioactive water into the ocean raises important questions about the management of nuclear disasters and the responsibility of nations to prioritize the protection of the environment. As the global community continues to grapple with the challenges of nuclear energy, it is crucial to find sustainable solutions that balance the need for progress with the preservation of our planet's ecosystems.
In conclusion, the UN's approval of Japan's plan to dump treated radioactive water into the Pacific Ocean has ignited a fierce debate. While proponents argue that the water has been adequately treated and poses minimal risk, opponents express concerns about potential long-term consequences for the environment. This decision highlights the ongoing challenge of managing nuclear disasters and underscores the importance of prioritizing the preservation of our planet's fragile ecosystems.
Read more at Futurism