Nvidia Unleashes the Power of Generative AI with Groundbreaking Grace Hopper Super Chip: Introducing the World's First HBM3e RAM!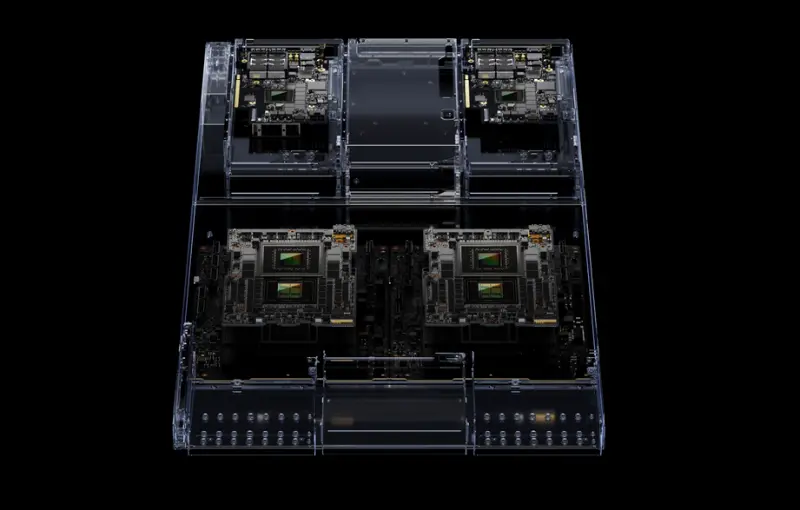 In the fast-paced world of artificial intelligence, Nvidia has proven to be a dominant force, and its stock has reflected this success. As the demand for generative AI technology continues to soar, Nvidia is strategically positioning itself to capitalize on this growth. The recent announcement of the Grace Hopper super chip, equipped with the groundbreaking HBM3e memory, is a testament to Nvidia's commitment to pushing the boundaries of innovation.
The launch of the Grace Hopper super chip marks a significant milestone in the field of AI hardware. With the introduction of HBM3e memory, Nvidia has once again demonstrated its ability to stay ahead of the curve. This cutting-edge technology offers unparalleled performance and efficiency, making it an ideal choice for data-intensive applications in the server market. By doubling down on its momentum and providing superior capabilities, Nvidia aims to solidify its position as the go-to provider for AI infrastructure.
Nvidia's strategic move to release the world's first super chip with HBM3e memory is a bold statement of intent. With this innovative offering, the company is well-positioned to meet the ever-increasing demands of the AI industry. As the market continues to evolve, Nvidia's commitment to pushing the boundaries of what is possible in AI hardware sets it apart from its competitors. The Grace Hopper super chip is a testament to Nvidia's dedication to providing cutting-edge solutions, and it will undoubtedly play a crucial role in shaping the future of generative AI.