Microsoft's Quarterly Profits Dip 12%, But Cloud Computing Remains a Bright Spot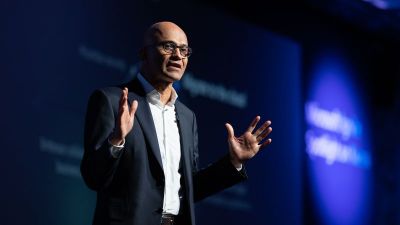 Microsoft reported its quarterly results on Tuesday, and the figures showed a decrease in profit of 12%. Despite this, their cloud computing business demonstrated strength. The drop in profits was attributed to economic uncertainties as well as declining demand for PCs and software.

Revenue also fell short of expectations. Microsoft's cloud division experienced a 37% increase year-over-year, which helped offset some of the losses from other sectors such as gaming and personal computing. This highlights how important their cloud services are to the company's overall success despite difficult market conditions.

Microsoft is continuing to invest heavily in developing new products related to artificial intelligence, machine learning, and data analytics that will help them stay competitive in an increasingly digital world going forward.
Read more at edition.cnn.com