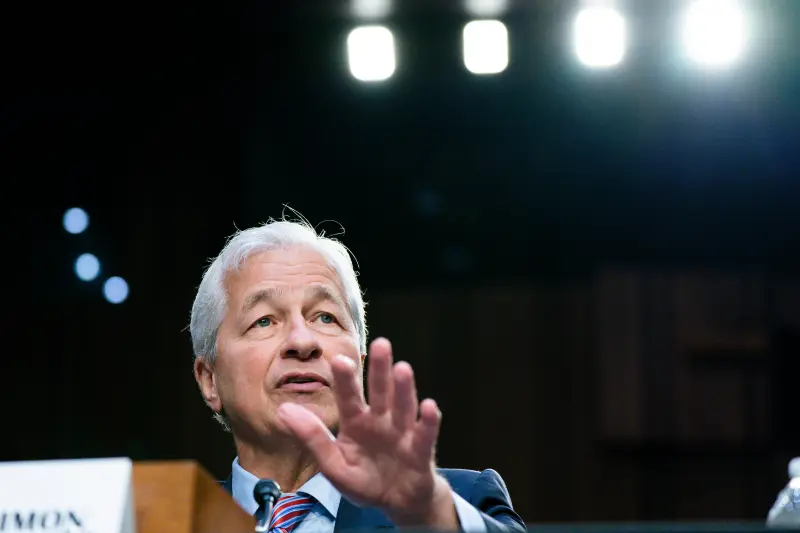 In a recent interview, JPMorgan Chase CEO Jamie Dimon suggested that the U.S. government and corporations should consider seizing private property to speed up climate initiatives. This suggestion has been met with both outrage and approval from citizens across the country, as it is a controversial topic that could have far-reaching implications for those who own land or businesses.
The idea of using eminent domain laws to seize private property for public use is not new; however, this would be an unprecedented move if used solely for environmental purposes such as reducing carbon emissions or protecting endangered species' habitats. Supporters of Dimon's proposal argue that it could be an effective way to quickly implement large-scale projects designed to combat climate change without having lengthy negotiations with individual landowners over compensation rights or other issues related to their properties being taken away from them against their will.
Opponents point out how this type of action can lead down a slippery slope where governments are given too much power over individuals' lives and livelihoods while also raising questions about fairness when some people are forced into making sacrifices while others may not have any consequences at all due to their economic status or political connections within society. Ultimately, only time will tell if Jamie Dimon's suggestion gains traction amongst lawmakers but one thing is certain: there needs to be more thoughtful discussion around how best we can tackle our planet's most pressing issue before taking drastic measures like these, which could potentially cause more harm than good in the long run.
Read more at Fox News