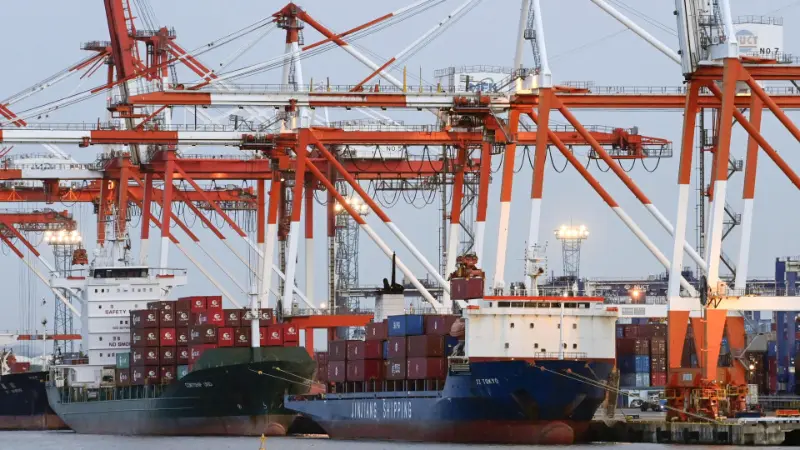 In a concerning turn of events, Japan's trade balance has once again dipped into the red in July, with a deficit of 78.7 billion yen ($538 million). This comes as a blow to the country's economic growth prospects, as it marks the first decline in exports in over two years. The data, released by the government, highlights the increasing uncertainty surrounding Japan's economy.
The decline in exports is particularly worrisome, as it indicates a potential slowdown in global demand for Japanese goods. With trade tensions escalating between major economies such as the United States and China, the impact on Japan's export-dependent economy is becoming increasingly evident. The country, known for its manufacturing prowess, heavily relies on exports to drive its economic growth.
The July deficit serves as a reminder of the challenges Japan faces in maintaining a steady economic trajectory. While the country has made progress in recent years, with steady growth and low unemployment rates, this latest setback underscores the vulnerability of its export-driven economy. It also emphasizes the need for Japan to diversify its sources of growth, invest in innovation, and explore new markets to mitigate the risks associated with overreliance on exports.
As Japan grapples with this latest trade deficit, policymakers will undoubtedly be closely monitoring the situation and exploring measures to boost exports and reignite economic growth. The coming months will be crucial in determining whether this setback is a temporary blip or a sign of more challenging times ahead. In any case, Japan's ability to adapt and navigate these uncertain waters will be key to its long-term economic success.