Exploring the Possibilities of an Indigenous Future: A Look Into Indigenous Futurism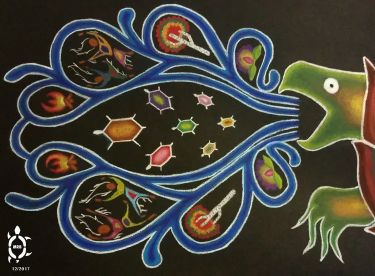 On Monday, February 6, 2023, Monica Rickert-Bolter will be exploring the increasing popularity of Indigenous Futurism. As co-founder of the Center for Native Futures, she'll delve into how this concept has been used to empower and represent indigenous people in a new way.
Indigenous Futurism is an artistic movement that celebrates indigenous cultures and identities through speculative fiction, science fiction, and fantasy genres. It's a tool for rethinking identity while also challenging dominant narratives about indigeneity in pop culture.
Rickert-Bolter's talk aims to explore how Indigenous Futurism can help create positive change within communities by reimagining traditional stories with themes of hope and resilience.
Read more at patch.com