Corralling quantum computing is more difficult than wrangling kittens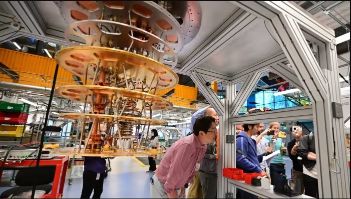 Quantum physics embraces the idea of uncertainty. Heisenberg's Uncertainty Principle posits that we cannot accurately measure both the position and speed of a particle simultaneously. Yet, despite its unpredictable nature, quantum computing is still a highly-coveted field that has caught the attention of many governments, companies, and investors.
The difficulty in building a functional quantum computer and the immense complexity involved brings about anxiety for some as to whether or not this technology will thrive or lead to a "quantum winter". A recent Chinese research paper even suggests it could be possible to use existing quantum and classical technologies to crack RSA encryption – the most commonly used security protocol – raising serious concerns about information safety if the theory is proved legit.
However, breaking RSA encryption with quantum technology would require much less than originally assumed – only 372 qubits according to this paper – while current most powerful computers boast 433 qubits (IBM's Osprey). Additionally, scaling up these machines presents its own set of difficulties; one Chinese researcher described it as trying to line up kittens: ever-changing creatures who refuse to behave!
Quantum computing may open doors of possibility no one previously dreamed of, yet we must remain cautious in order to safeguard our planet and future generations. Though seemingly daunting at times, embracing uncertainty can bring with it exciting rewards!
Read more at ft.com