Cloud Wars: US Tightens Grip, Restricts China's Access – WSJ Report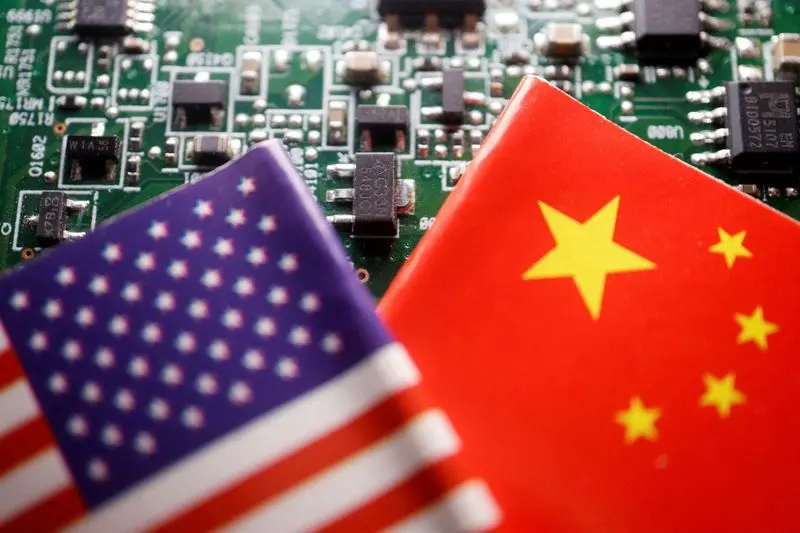 In a move that could significantly impact the global cloud computing market, the United States is reportedly planning to restrict China's access to cloud computing services. According to a report by the Wall Street Journal, this new rule would require U.S. cloud-service providers, including industry giants like Amazon and Microsoft, to obtain government permission before offering their advanced artificial intelligence (AI) chip-based cloud-computing services to Chinese customers.
The U.S. Department of Commerce is expected to implement this restriction as part of an expansion of its semiconductor export control policy, which was introduced in October. This policy aims to safeguard critical technologies from falling into the wrong hands, particularly those of nations deemed as potential adversaries. By extending these controls to cloud computing services, the U.S. government is seeking to prevent the transfer of sensitive AI technologies to China, a country that has been investing heavily in AI development.
This move is likely to have far-reaching consequences for both U.S. cloud-service providers and Chinese businesses that rely on these services. The restriction could hinder the growth of cloud computing in China, potentially impeding the country's technological advancement in areas such as AI, big data, and machine learning. Moreover, it may lead to a shift in the global cloud computing landscape, with Chinese companies exploring alternative cloud-service providers or even developing their capabilities in response to these limitations.
As the U.S. Department of Commerce prepares to introduce these restrictions in the coming weeks, the industry and policymakers will closely monitor the impact on the cloud computing market. While the intention behind these measures is to protect national security interests, there will undoubtedly be debates about the potential consequences for innovation, competition, and economic cooperation between the world's two largest economies. As the situation unfolds, it remains to be seen how this development will shape the future of cloud computing and the broader tech industry.
Read more at Yahoo Finance