Aspecta Raises $3.5M for AI-Verified Coder Profiles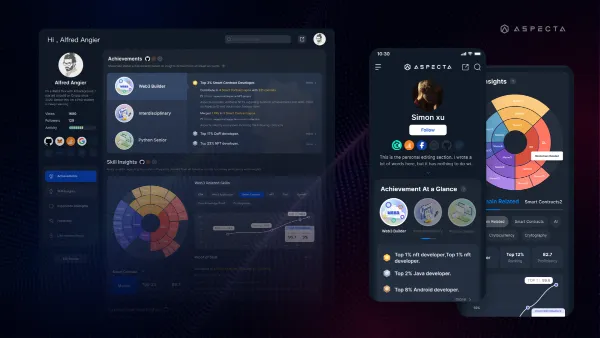 Aspecta, a startup based in San Francisco, recently secured $3.5 million to build AI-vetted coder profiles. The company is aiming to bridge the gap between self-taught tech talent and traditional professionals on sites like LinkedIn by providing an AI-powered profile builder that highlights coding skills and accomplishments not easily found elsewhere.
The platform will be designed for developers of all levels – from those just starting to experienced coders looking for new opportunities – allowing them to showcase their work with confidence and accuracy. Through Aspecta's proprietary algorithms, users can create detailed portfolios that highlight their unique contributions while also verifying their code quality through automated tests run by the AI engine.
In addition, Aspecta aims to provide employers with access to this valuable pool of untapped talent more efficiently than ever before; enabling them quickly find qualified candidates who fit specific job requirements without having to sift through hundreds of resumes or relying solely on referrals from existing employees or personal networks. With its latest funding round led by Y Combinator's Continuity Fund, Aspecta is well-positioned to bring visibility into this often overlooked sector of tech workers and offer companies a reliable way to identify top performers in the field.
Read more at TechCrunch