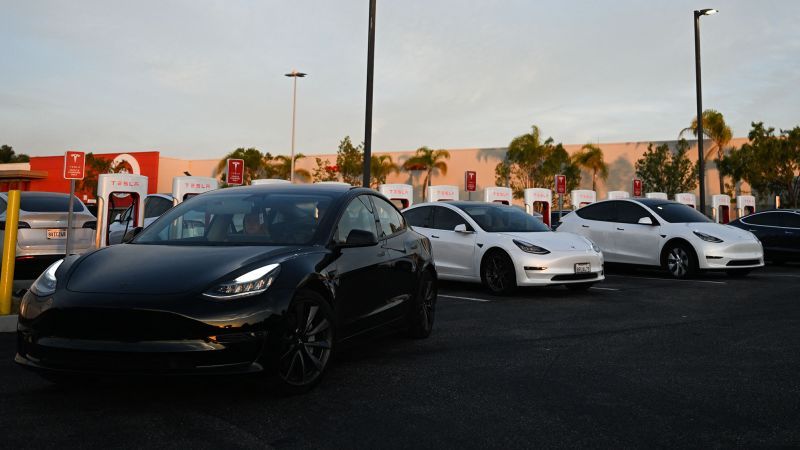 The Biden administration is taking steps to expand the nation's electric vehicle infrastructure, announcing a new partnership with Tesla on Wednesday. This agreement will see Tesla open up part of its charging network for non-Tesla EVs for the first time, making it easier and more convenient than ever before to charge an electric vehicle.
The White House believes this move will help accelerate EV adoption in America by providing drivers with access to reliable and affordable charging options nationwide. This initiative also builds upon other efforts already underway by the Biden Administration such as investing $174 billion into expanding EV infrastructure across the country over 10 years, including tax credits for purchasing EVs and money dedicated to building out public charging networks.
This announcement marks another milestone in President Biden's goal of transitioning America away from fossil fuels towards clean energy sources like electricity generated from renewable sources, such as solar or wind power. With this latest step forward in expanding our nation's electric vehicle infrastructure, we can look forward to a future where Americans have access to cleaner transportation options that are both efficient and cost-effective.
Read more at CNN