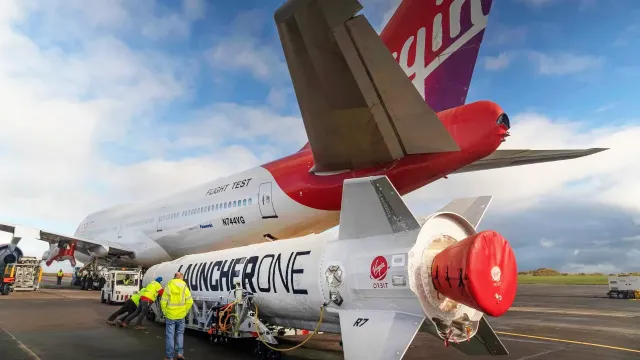 Virgin Orbit, the satellite launch company founded by billionaire Richard Branson, has announced it will be ceasing operations and laying off most of its workforce. The news comes as a shock to many in the space industry who had high hopes for Virgin Orbit's innovative approach to launching satellites.
The company was founded in 2017 to provide affordable access to space by using modified Boeing 747 aircraft equipped with rocket launchers that would carry payloads into orbit. Despite much enthusiasm from investors and customers alike, Virgin Orbit failed to gain enough traction due to delays caused by technical issues and other factors, such as COVID-19 restrictions on travel.
In a statement released today, CEO Dan Hart said: "We have worked tirelessly over the past three years but unfortunately we have not been able to reach our goals." He went on say that while he is deeply disappointed about having suspended operations at this time, they remain committed to their mission of making space more accessible for everyone.
Although layoffs are inevitable at this point; Hart assured employees that they will receive severance packages and assistance finding new jobs within or outside of Virgin Group companies, which include airlines like Virgin Atlantic Airways, and mobile phone networks like Vodafone UK among others.
Read more at Fox Business