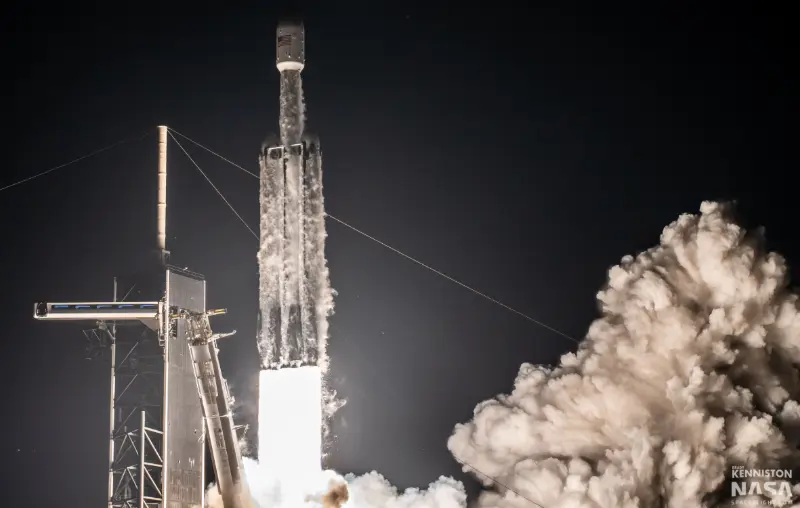 The United States Space Force (USSF) has taken a significant step forward in its mission to protect American interests in space with the release of the second draft of the National Security Space Launch (NSSL) Phase Three request. This draft, released in collaboration with NASA, outlines the requirements for potential launch providers to compete for national security space missions. It marks a crucial milestone in the development of the USSF's capabilities and the future of space exploration.
The NSSL Phase Three request aims to ensure the availability of reliable and cost-effective launch services for national security payloads. By opening up the competition to traditional and new space companies, the USSF and NASA are fostering innovation and creating a more competitive landscape. This draft emphasizes the importance of reusability and affordability, challenging launch providers to deliver on these key criteria.
Furthermore, this second draft demonstrates the USSF's commitment to transparency and collaboration. By engaging with industry experts and stakeholders, the Space Force is ensuring that the final request will reflect the best interests of national security and the broader space community. This inclusive approach is crucial in harnessing the expertise and capabilities of both established players and emerging startups, ultimately strengthening the nation's space capabilities.
As the USSF and NASA continue to refine the NSSL Phase Three request, it is clear that the vision for the future of space exploration is dynamic and forward-thinking. By encouraging competition, the Space Force drives innovation and propels the United States to maintain its leadership in space. The release of this second draft is an exciting development that signals a new era of collaboration and progress in the realm of national security space launch.
Read more at NASASpaceFlight.com