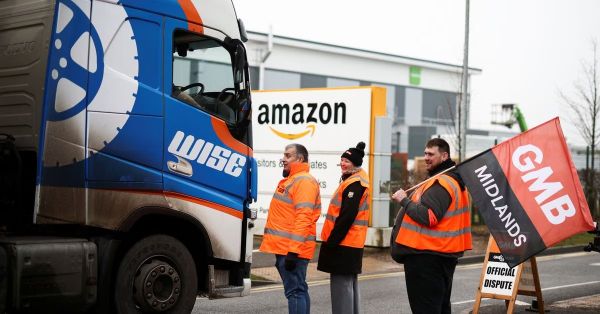 Amazon workers at a warehouse in Coventry, England walked out on Wednesday in protest over pay, marking the first time the US tech company's operations in Britain have faced strike action.
Stuart Richards from the GMB union said that surging inflation had pushed its members to take industrial action and that 300 employees from the 350 GMB members at the Coventry site were expected to walk out. Amazon said 178 of its 2,000 workers at the warehouse had voted to strike.
This walk-out is just the latest in Britain, which is facing its worst industrial unrest since Margaret Thatcher was prime minister, with staff from key sectors, including nurses and ambulance workers as well as from the railways and the legal profession striking in fights for better pay.
Read more at reuters.com