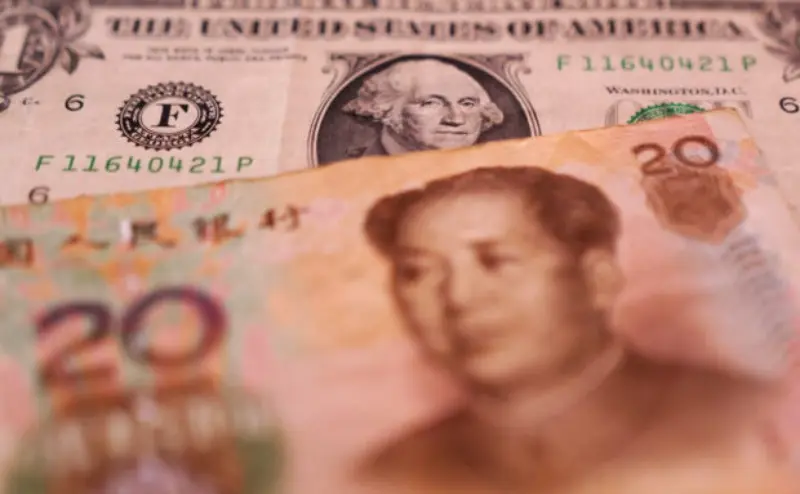 The U.S. dollar continues to maintain its strong position, hovering near a 10-week peak against a basket of major currencies. Additionally, it is also near its highest level against the yen since November. This surge in the dollar can be attributed to the rise in Treasury yields, which have reached post-financial crisis levels.
The increase in Treasury yields has attracted investors to the U.S. dollar, as higher yields make U.S. assets more attractive. This has resulted in a boost for the dollar, as investors seek higher returns on their investments. Furthermore, the dollar's strength is also supported by the overall optimism in the U.S. economy, with expectations of a robust recovery and potential interest rate hikes by the Federal Reserve.
Meanwhile, the People's Bank of China (PBOC) has taken measures to bolster the yuan, which has been under pressure due to the stronger dollar. The PBOC's intervention is aimed at stabilizing the yuan and preventing it from depreciating further. This move by the PBOC highlights the ongoing efforts by central banks to manage their respective currencies in a highly volatile global market.
The U.S. dollar's strength continues to be driven by rising Treasury yields and investor optimism in the U.S. economy. The PBOC's intervention to support the yuan further underscores the challenges faced by emerging market currencies in the face of a strong dollar. As global markets remain unpredictable, investors will closely monitor the actions of central banks and the impact on currency movements.