Nvidia's CEO Declares the Dawn of a Revolutionary Computing Era – Will the Stock Soar to New Heights?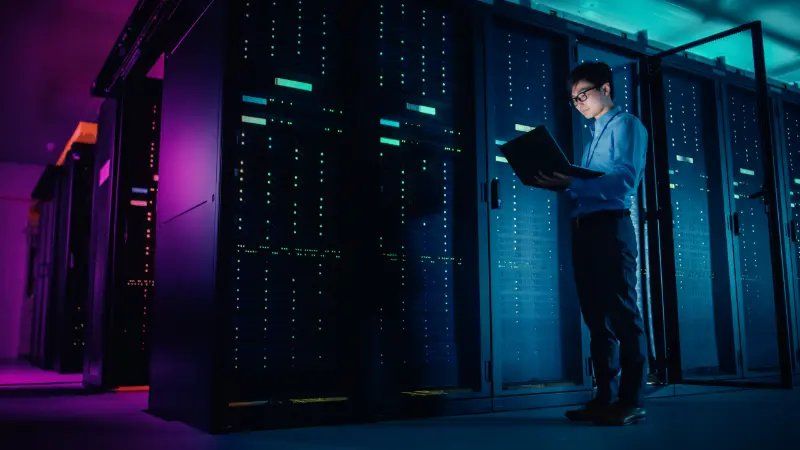 In a recent statement, Nvidia CEO Jensen Huang declared that "a new computing era has begun," and it's hard to disagree with him. Nvidia, a powerhouse in the semiconductor industry, has been making waves with its innovative technologies and products. As a result, the company's stock has been soaring, and many investors are wondering just how high it can go.
Nvidia's success is not just fluff; it is backed by solid financials and a clear vision for the future. Over the years, the company has established itself as a leader in artificial intelligence (AI) and graphics processing units (GPUs), which are crucial components in powering modern computing. With the increasing demand for AI and data processing, Nvidia is well-positioned to capitalize on these trends and continue its impressive growth trajectory.
In fact, some analysts predict that Nvidia could soon become the world's largest semiconductor business by revenue. This is a significant feat, considering the fierce competition in the industry. Nvidia's ability to stay ahead of the curve and deliver cutting-edge technologies has earned it a loyal customer base and the trust of investors.
While the stock has already seen remarkable gains, it's difficult to predict exactly how much higher it can go. However, with the company's strong fundamentals and its commitment to innovation, there is certainly room for further growth. As the world becomes increasingly reliant on AI and data processing, Nvidia's products will continue to be in high demand.
Nvidia's CEO's statement about a new computing era is not just hyperbole. The company's impressive performance and its position as a leader in the semiconductor industry speak for themselves. With its innovative technologies and strong financials, Nvidia has the potential to reach new heights and become the world's largest semiconductor business by revenue. Investors and technology enthusiasts alike will be watching closely to see how far the stock can fly.