Microsoft Teams Unveils a Spectacular July 2023 Update: Discover the Exciting New Features!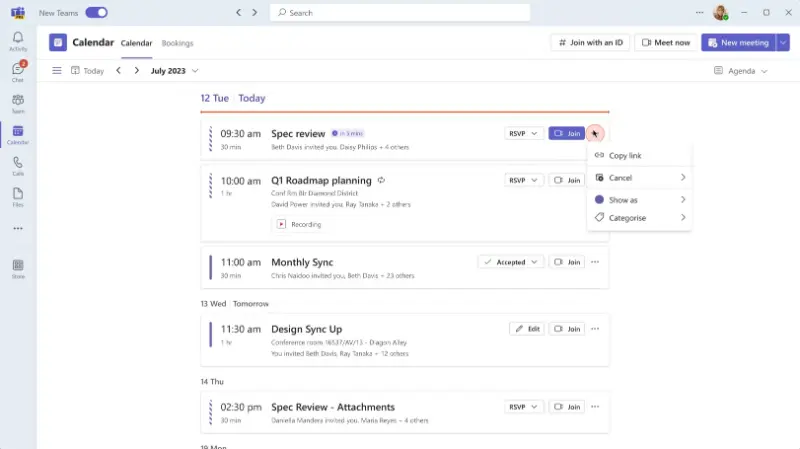 In a constant effort to improve its collaborative platform, Microsoft has rolled out a series of exciting enhancements and features for Teams in July 2023. These additions come just in time for the upcoming general availability of Microsoft 365 Copilot integration. With these new updates, Teams is poised to become an even more powerful tool for organizations across the globe.
One of the notable features introduced this month is the ability to schedule recurring meetings directly from the Teams mobile app. This functionality allows users to easily set up regular meetings with just a few taps on their smartphones, streamlining the scheduling process and ensuring that important discussions can take place without any hassle.
Another exciting addition to Teams is the expanded support for live captions and translations. With this feature, users can now access real-time captions and translations during meetings and presentations, making it easier for individuals who are deaf or hard of hearing, as well as those who speak different languages, to fully participate and understand the content being shared.
Furthermore, Microsoft has introduced new integrations with popular project management tools, such as Trello and Asana. These integrations enable users to seamlessly connect their project management workflows with Teams, consolidating their communication and collaboration efforts in a single platform and boosting productivity.
With these latest updates, Microsoft Teams continues to evolve and adapt to the changing needs of its users. The platform's commitment to constant improvement is evident, as it aims to provide organizations with an unparalleled collaborative experience. As the general availability of Microsoft 365 Copilot integration approaches, these new features serve as a testament to Microsoft's dedication to empowering teams and enhancing productivity in the digital workspace.
Read more at XDA Developers