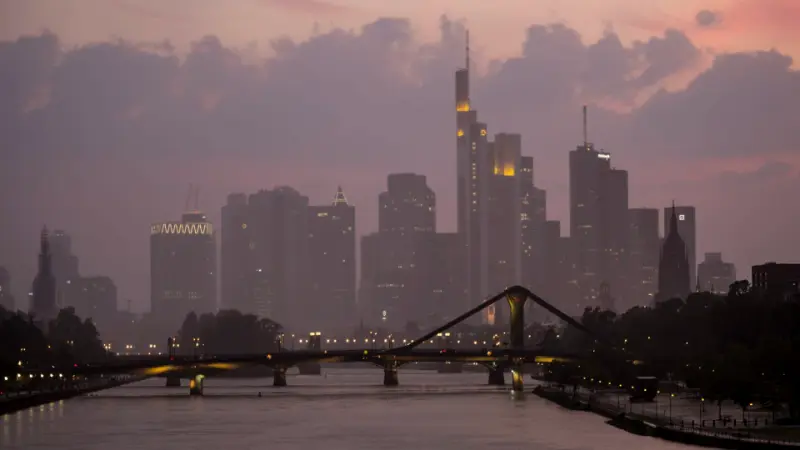 In a recent interview with CNBC, prominent economist Hans-Werner Sinn expressed his concern over Germany's current economic state, labeling it the "sick man of Europe." This alarming designation raises questions about the potential consequences for the country's political landscape, with Sinn warning of a possible surge in right-wing politics. As Germany grapples with economic challenges, it becomes crucial to understand the underlying factors contributing to this shift and the potential implications it may have on the nation's future.
Germany, often hailed as an economic powerhouse, has been grappling with a series of setbacks in recent years. From a decline in industrial production to sluggish economic growth, the country's economic health has been on a downward trajectory. Hans-Werner Sinn's assertion that Germany is the "sick man of Europe" highlights the severity of the situation and emphasizes the urgent need for action.
The consequences of Germany's economic struggles extend beyond the financial realm. Sinn warns of a rise in right-wing politics, a phenomenon that has been observed in other European nations facing economic challenges. As frustration mounts and economic anxiety prevails, citizens may turn to populist movements that promise quick solutions and scapegoat marginalized groups. This potential shift to the right poses a significant concern for social cohesion and democratic values in Germany.
It is imperative for policymakers and citizens alike to pay close attention to Germany's economic woes and their potential ramifications. Finding sustainable solutions to revive the country's economy is crucial not only to improve living standards for its citizens but also to safeguard the democratic principles that Germany holds dear. As the nation grapples with these challenges, it is vital to foster open dialogue, promote inclusivity, and work towards a more equitable and prosperous future for all.