Zoom's Legal Quagmire: Unraveling the Controversy Surrounding Customer Data for AI Training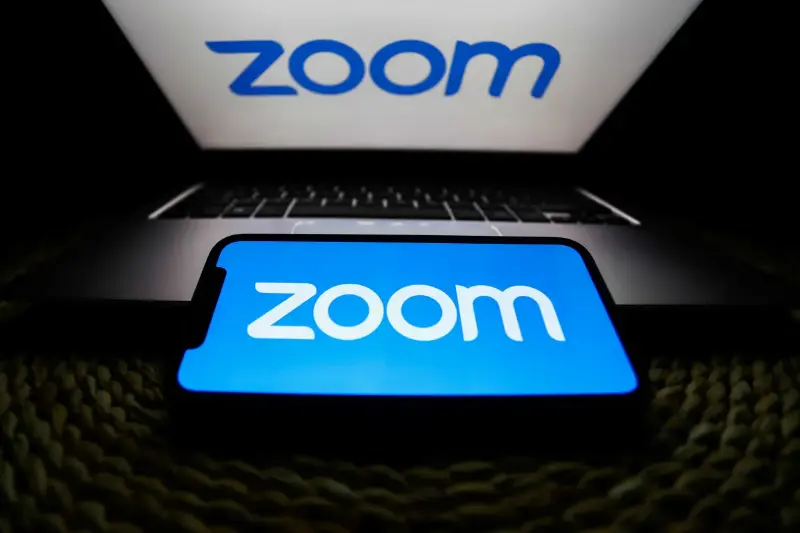 The popular videoconferencing platform, Zoom, finds itself entangled in yet another legal dispute, this time in Europe. Three years after settling with the FTC over deceptive marketing practices, Zoom is now facing scrutiny over its privacy policies. The company has been accused of misleading customers by downplaying the use of their data for training artificial intelligence (AI) models in its privacy small print. This latest legal tangle could have significant implications for Zoom's reputation and user trust.
Zoom's previous settlement with the FTC highlighted the company's overstated security claims, particularly regarding the strength of its encryption. Now, European regulators are closely examining Zoom's privacy practices, focusing on how the company handles customer data. The allegation is that Zoom's privacy small print fails to adequately disclose the extent to which customer data is used for training AI models.
This new legal dispute raises important questions about transparency and user consent when it comes to data privacy. As technology companies increasingly leverage user data for AI development, consumers must have a clear understanding of how their data is being used. The outcome of this case could set a precedent for other companies in the tech industry and potentially lead to more stringent regulations around data privacy.
Zoom's reputation took a hit during the pandemic as security vulnerabilities and privacy concerns came to light. This latest legal tangle further underscores the need for companies to prioritize transparency and user trust. As consumers become more aware of the value of their data, they will demand greater accountability from the companies they entrust it with. It remains to be seen how Zoom will navigate this legal challenge and regain the trust of its users.
Zoom's legal troubles continue as it faces scrutiny over its privacy policies in Europe. The company's previous settlement with the FTC over deceptive marketing practices has brought its privacy practices under the microscope. This case highlights the importance of transparency and user consent in the era of AI and data-driven technology. Zoom's reputation and user trust are at stake, and the outcome of this legal dispute could have far-reaching implications for the tech industry as a whole.
Read more at TechCrunch