Xiaomi's Five-Year India Dominance Ends: Brand Loses Top Spot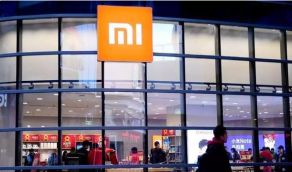 Xiaomi, the Chinese electronics company, had established itself as India's top-selling brand for five consecutive years. However, this reign has recently come to an end with Samsung overtaking it in market share. According to Counterpoint Research's Market Monitor service report, Xiaomi had a 27% share of the Indian smartphone market in Q1 2021 while Samsung held 28%. This marks a significant shift from last year when Xiaomi was leading at 30%, compared to 24% for Samsung.
This change can be attributed largely due to the increasing demand for 5G smartphones and strong marketing campaigns by both companies during the quarter. Additionally, many customers who were looking for more premium devices opted for higher-priced models like those offered by Samsung, which further pushed them up on rankings. Furthermore, the launch of new product lines, such as the Galaxy F series, also helped bolster their presence in India's competitive smartphone industry and allowed them to take over first place from Xiaomi after five long years of dominance.
Read more at brandequity.economictimes.indiatimes.com