Xiaomi Smart Band 8 Pro: Redefining Wearable Tech with the Ultimate Fusion of Tracker and Watch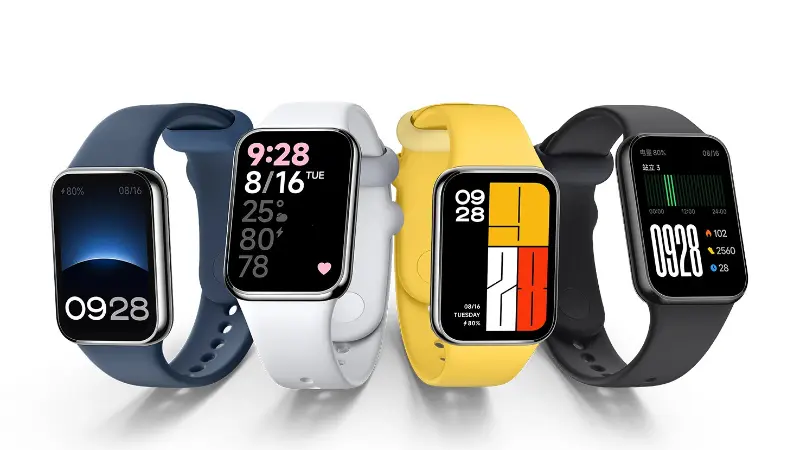 In the ever-evolving world of wearable technology, Xiaomi has once again pushed the boundaries with the launch of its latest offering, the Smart Band 8 Pro. This new device aims to blur the lines between a fitness tracker and a smartwatch, catering to the needs of individuals who seek both functionality and style in a single device.
With its sleek and minimalist design, the Smart Band 8 Pro is a true testament to Xiaomi's commitment to aesthetics. The device features a vibrant AMOLED display that seamlessly blends into the band, giving it a futuristic and sophisticated look. This not only allows users to easily read notifications and track their fitness goals but also adds a touch of elegance to their everyday style.
But it's not just about looks. The Smart Band 8 Pro is packed with a range of features that make it a versatile companion for health enthusiasts and tech-savvy individuals alike. From tracking heart rate and sleep patterns to monitoring blood oxygen levels, this device offers a comprehensive overview of one's health and well-being. Additionally, it boasts a long-lasting battery life and is water-resistant, making it suitable for various activities and environments.
Xiaomi's Smart Band 8 Pro has once again raised the bar in the wearable tech industry, blurring the lines between a tracker and a smartwatch. With its sleek design and impressive range of features, this device is sure to capture the attention of consumers who desire both style and functionality. As the world becomes increasingly connected, Xiaomi continues to lead the way in providing innovative solutions that seamlessly integrate into our daily lives.