Winning the Race to the Moon: Blue Origin Secures Second Lunar Lander Contract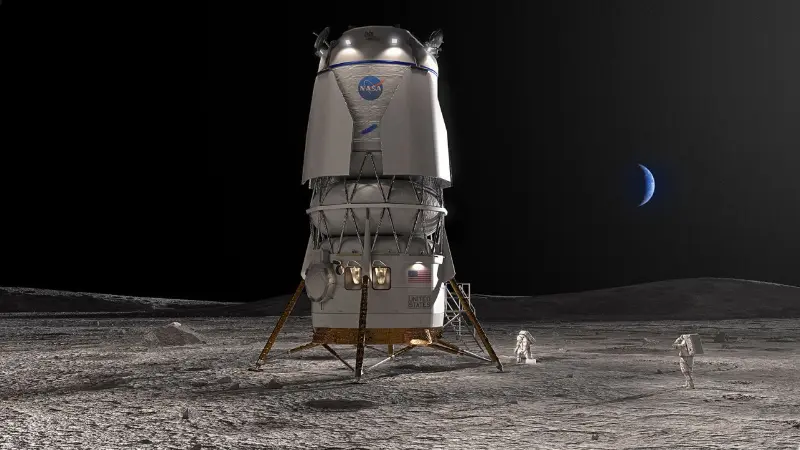 NASA announced Friday that Blue Origin, owned by Amazon founder Jeff Bezos, has been awarded a $3.5 billion contract to develop the lunar lander for the third crewed Artemis mission to land astronauts on the moon. This marks a historic moment in space exploration as it will be the first time since 1972 that humans have set foot on Earth's natural satellite.
The project is expected to cost more than $4 billion and take several years of development before it can launch with astronauts aboard. The new spacecraft, dubbed Blue Moon, will use liquid hydrogen fuel and offer greater range and capability than any other existing lunar landing vehicle currently available or under development at this time. It is also designed with future missions in mind; its modular design allows for upgrades over time as technology advances and additional components are added for different types of missions such as sample return trips from asteroids or Mars surface expeditions.
Blue Origin's success marks a major milestone in NASA's plans to send humans back into deep space exploration beyond low-Earth orbit destinations like International Space Station (ISS). With this successful bid announcement comes the hope that human presence may soon become commonplace beyond our planet – something which only decades ago was considered impossible due to science fiction writers alone!
Read more at AVweb