Whiskers of Intrigue: The Curious Case of Tesla's Cat Bed Design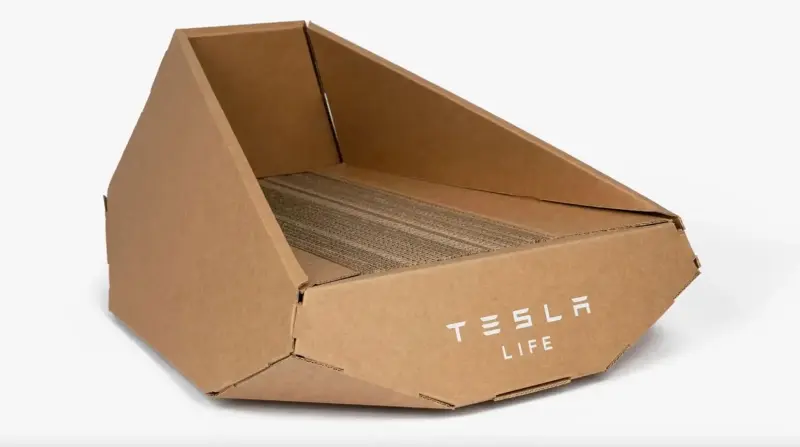 In a surprising turn of events, Tesla, the renowned electric vehicle manufacturer, has found itself embroiled in a controversy surrounding its recent foray into the pet market. The company's introduction of a cardboard cat bed in China has raised eyebrows, as it bears an uncanny resemblance to a similar product already available on the market. The striking similarities between Tesla's design and that of another company have led to allegations of design theft and intellectual property infringement.
The cat bed in question, which has gained considerable attention in the pet-loving nation of China, features a unique and aesthetically pleasing design. However, upon closer inspection, it becomes apparent that the bed's design is almost identical to that of a cat bed already being sold by another company. This has raised concerns about Tesla's commitment to originality and innovation, core values that the company has long prided itself on.
As a company known for pushing the boundaries of technology and design, Tesla's alleged infringement of intellectual property rights is disheartening. It raises questions about the company's integrity and respect for the work of others. Intellectual property theft is a serious offense that can have far-reaching consequences, both legally and ethically. It remains to be seen how Tesla will respond to these allegations and what steps it will take to rectify the situation.
Tesla's recent introduction of a cat bed in China has stirred controversy due to its striking resemblance to a similar product already on the market. This development raises concerns about the company's commitment to originality and respect for intellectual property rights. As the story unfolds, it will be interesting to see how Tesla addresses these allegations and whether it will take appropriate action to rectify the situation.