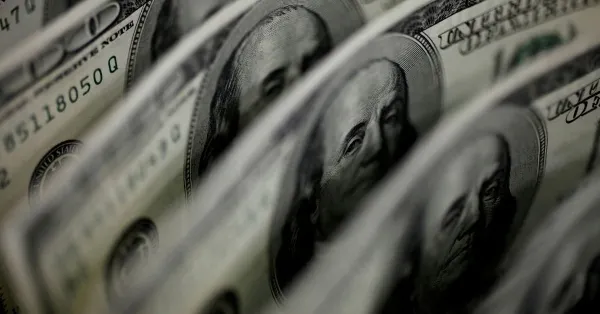 The U.S. dollar was subdued on Wednesday, trading near five-week lows ahead of the Federal Reserve's policy meeting conclusion. Investors are eagerly awaiting clarity from the central bank regarding its plans in light of recent global banking turmoil and economic uncertainty.
Analysts predict that the Fed will likely keep interest rates unchanged at this time, but could signal a potential rate cut later down the line if needed to support growth amid risks posed by ongoing trade tensions between China and America as well as other geopolitical issues, such as Brexit negotiations in Europe.
In addition to these concerns, analysts fear that an escalation in domestic political tension might further complicate matters for investors who have been closely watching developments on Capitol Hill over President Trump's impeachment inquiry proceedings against him with bated breath since it began last month.
Regardless of what happens at today's meeting or any other upcoming events however, one thing is certain: volatility is here to stay for now and markets should expect more choppy waters ahead until some semblance of stability returns globally across all sectors including currencies like the US Dollar, which has remained relatively subdued so far despite all odds stacked against it currently.
Read more at Reuters