Unveiling the Unlikely: NVIDIA and VMware Join Forces in a Game-Changing Collaboration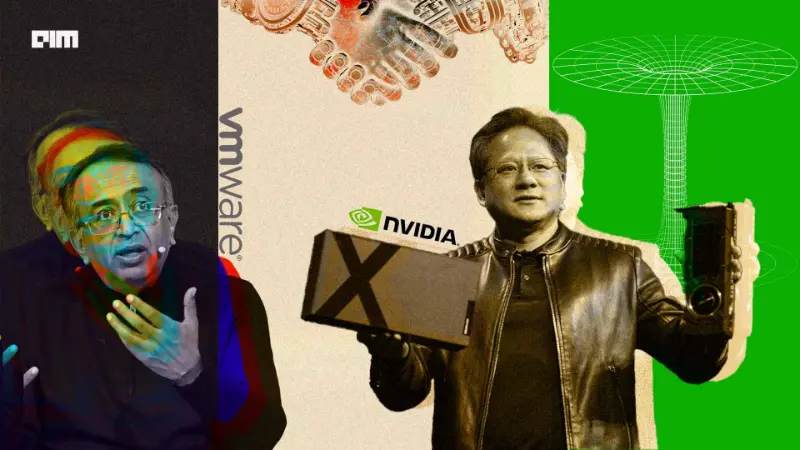 The recent partnership between NVIDIA and VMware has sent shockwaves through the AI landscape, as it promises to revolutionize on-premise generative AI. This strategic collaboration brings together two industry leaders, each with their own unique expertise, to create a powerful synergy that will benefit not only the companies involved but also the broader ecosystem.
NVIDIA, a renowned leader in AI computing, has long been at the forefront of developing cutting-edge technologies that push the boundaries of what AI can achieve. Their GPUs have become the go-to choice for data scientists and researchers, delivering unparalleled performance and power efficiency. By partnering with VMware, a global leader in virtualization and cloud infrastructure, NVIDIA gains access to a vast network of enterprise customers who can benefit from their advanced AI capabilities.
On the other hand, VMware stands to gain immensely from this partnership as well. With AI becoming increasingly crucial in various industries, the demand for powerful and scalable infrastructure is skyrocketing. By integrating NVIDIA's AI computing platform with their virtualization technology, VMware can offer its customers a comprehensive solution that enables them to harness the full potential of AI in their own data centers. This partnership not only strengthens VMware's position in the market but also allows them to tap into the rapidly growing AI market.
The NVIDIA-VMware partnership marks a significant milestone in the AI landscape. By combining their respective strengths, these two industry leaders are set to reshape the future of on-premise generative AI. As businesses across industries seek to leverage the power of AI, this collaboration will provide them with the tools and infrastructure needed to unlock new possibilities and drive innovation. The broader ecosystem, including researchers, data scientists, and enterprises, stands to benefit from this partnership, as it paves the way for a more accessible and powerful AI computing environment.