Unveiling the Samsung Galaxy Watch 6 Classic: A Fitness Tracker That Sets the Bar High!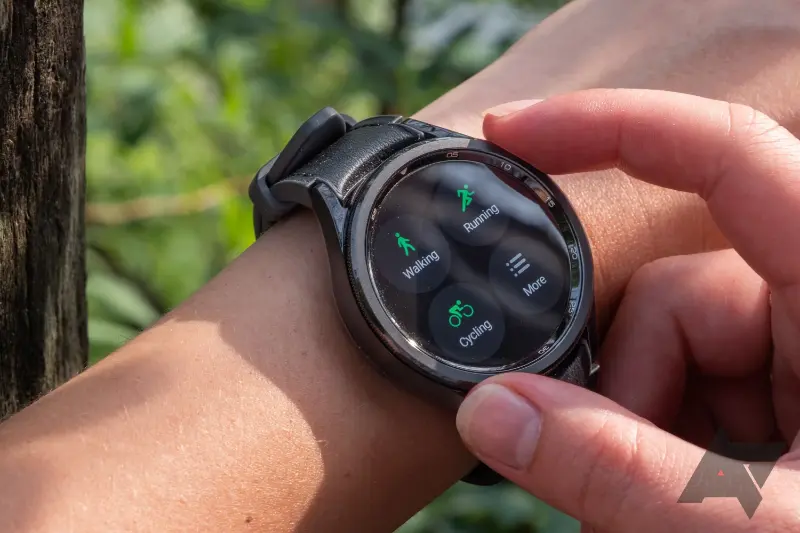 The Samsung Galaxy Watch 6 Classic has generated quite a buzz in the tech world, but the question remains: is it a good fitness tracker? With its sleek design and advanced features, it certainly seems promising. Let's delve into some of its key fitness tracking capabilities to help you make an informed decision.
First and foremost, the Galaxy Watch 6 Classic offers a wide range of fitness tracking options. It can monitor your heart rate, track your sleep patterns, count your steps, and even measure your blood oxygen levels. These features are essential for those who are serious about their fitness journey and want to keep a close eye on their progress.
Additionally, the watch is equipped with an impressive array of workout modes. Whether you're into running, cycling, swimming, or even practicing yoga, the Galaxy Watch 6 Classic has got you covered. It can accurately track the duration, distance, and intensity of your workouts, providing you with valuable data to help you improve your performance.
Furthermore, the Galaxy Watch 6 Classic seamlessly integrates with Samsung Health, a comprehensive fitness app that allows you to set goals, track your progress, and even compete with friends. This added functionality enhances the overall fitness tracking experience and provides you with a holistic approach to achieving your health and wellness goals.
The Samsung Galaxy Watch 6 Classic is indeed a commendable fitness tracker. Its extensive range of features, accurate tracking capabilities, and seamless integration with Samsung Health make it a worthy companion for fitness enthusiasts. So, if you're looking for a stylish smartwatch that can also help you stay on top of your fitness game, the Galaxy Watch 6 Classic is definitely worth considering.