Unveiling the Mind of Tim Cook: Apple's CEO Reveals the Hidden Secrets Behind His AI Philosophy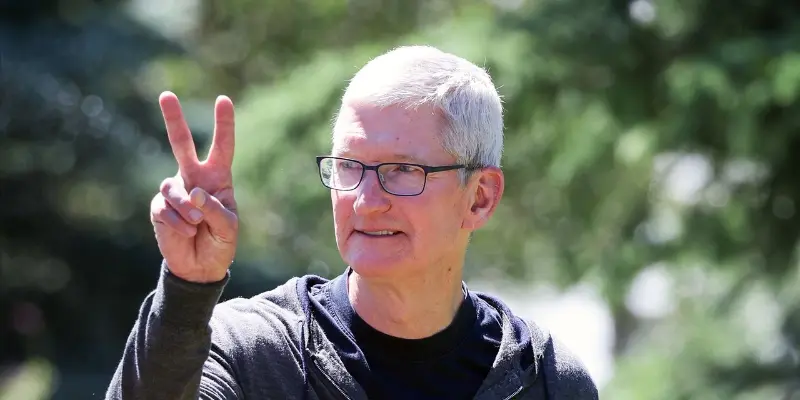 In a recent interview, Apple CEO Tim Cook shed light on why the company has taken a more reserved approach when it comes to discussing artificial intelligence (AI). While other tech giants seem to be engaged in a constant showboating of their AI capabilities, Apple has maintained a more discreet stance. Cook emphasized that Apple's focus is not on being the loudest voice in the room, but rather on delivering the best user experience possible.
Cook explained that Apple's approach to AI is centered around integrating the technology seamlessly into its products, rather than making it the headline feature. This philosophy is consistent with Apple's long-standing commitment to putting user experience at the forefront of its innovations. By prioritizing the user experience over flashy marketing campaigns, Apple aims to provide intuitive and practical AI solutions that enhance people's lives without overwhelming them.
While some may interpret Apple's reserved approach as a lack of interest or innovation in the AI space, it is important to consider the company's track record. Apple has consistently introduced groundbreaking technologies that have shaped the industry, from the iPhone to Siri. By focusing on delivering practical and user-friendly AI features, Apple is poised to continue its legacy of revolutionizing the way we interact with technology.
Apple's CEO Tim Cook's explanation for the company's reserved approach to AI sheds light on its commitment to delivering a superior user experience. Rather than engaging in showboating, Apple aims to seamlessly integrate AI into its products, prioritizing practicality and ease of use. As Apple continues to innovate, it is clear that its approach to AI will be guided by its unwavering dedication to enhancing the lives of its users.
Read more at MarketWatch