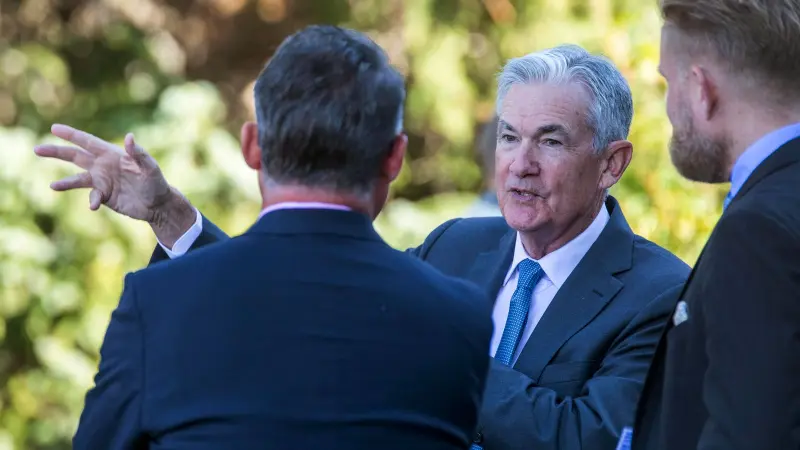 The recent Jackson Hole meeting of central bankers has brought to light a deepening crisis of capitalist rule. European Central Bank president, Christine Lagarde, expressed uncertainty about the future, stating that we are at a crossroads where we do not yet know if we are returning to the old world or venturing into a new one. This sentiment underscores the complex challenges that central bankers and policymakers are grappling with in the face of shifting global dynamics.
The meeting served as a platform for central bankers to discuss and address the pressing issues facing the global economy. With the ongoing COVID-19 pandemic, geopolitical tensions, and the threat of climate change, the world is witnessing a profound transformation that demands innovative and adaptable solutions. The traditional frameworks of capitalism are being tested, and policymakers are confronted with the task of reevaluating and redefining the game's rules.
Lagarde's words resonate with the growing recognition that the old business ways may no longer serve us in this rapidly changing world. As economies become increasingly interconnected and interdependent, the need for a new paradigm that addresses inequality, sustainability, and inclusivity is becoming more evident. Central bankers and policymakers must navigate these uncharted waters, seeking ways to steer global economic systems toward a more equitable and resilient future.
The Jackson Hole meeting of central bankers has shed light on the deepening crisis of capitalist rule. The uncertainty expressed by European Central Bank president Christine Lagarde reflects the profound transformation the global economy is undergoing. We are at a critical juncture, where the old world order may no longer suffice. Policymakers and central bankers must rise to the challenge of redefining the rules of capitalism to address the pressing issues of our time and pave the way for a more inclusive and sustainable future.