Unveiling the Great Pyramid's Secret Corridor: Scientists Use Scanning Technology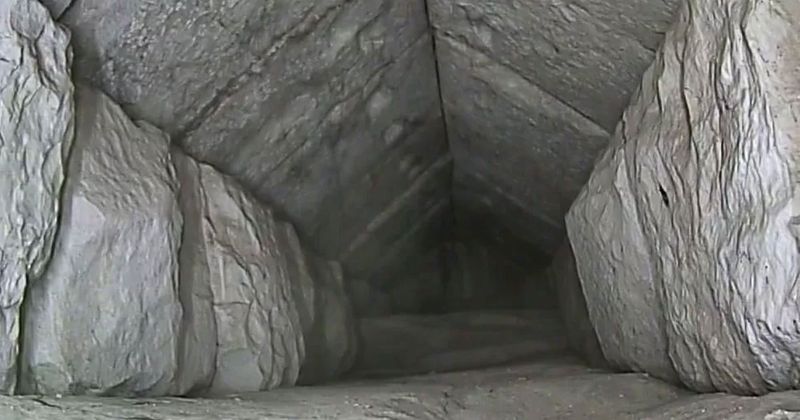 Scientists have recently made a remarkable discovery while scanning the Great Pyramid of Giza, in Egypt. Using advanced imaging technology, they uncovered an unfinished corridor measuring 30 feet long located near the main entrance to the pyramid.
The corridor is believed to be part of a larger system that was never finished and may have been intended as an escape route for Pharaoh Khufu who built it around 2550 B.C. The researchers also found evidence suggesting that this area had been filled with rubble at some point in history before being cleared out again by archaeologists centuries later.
This finding has given scientists new insight into how ancient Egyptians constructed their monuments and what purpose these corridors served within them; however, further exploration will be needed to understand their full significance more accurately. It could even lead to other discoveries about this iconic structure or others like it throughout Egypt's rich archaeological landscape!
Read more at Futurism