Unveiling the Galaxy Watch 6: Boosted RAM, Sleep Tips, and Secret Specs Leak!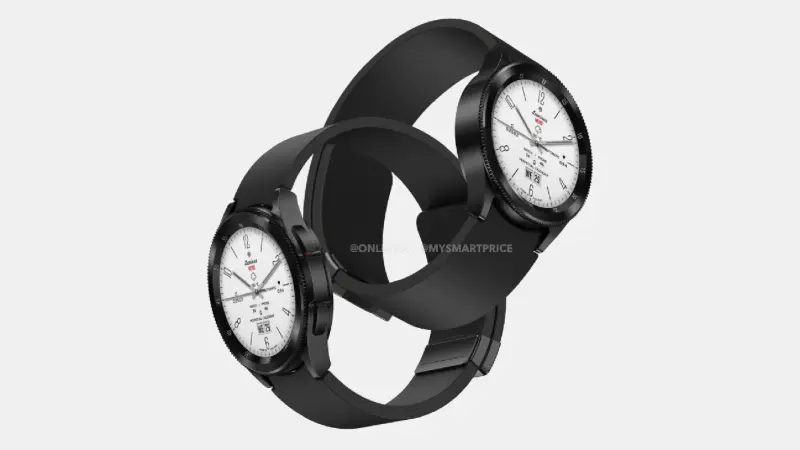 The anticipation for the Samsung Galaxy Watch 6 is at an all-time high, and a recent leak of its specifications has only fueled the excitement further. Packed with impressive features, the leaked information reveals that the smaller versions of the watch will boast 1.31-inch AMOLED Sapphire glass displays, ensuring a stunning visual experience for its users.
One of the standout features of the Galaxy Watch 6 is its increased RAM capacity. With more RAM at its disposal, the watch is expected to deliver a smoother and more responsive performance, allowing users to seamlessly navigate through various applications and functions. This enhancement is a welcome addition, as it promises to enhance the overall user experience and make multitasking a breeze.
In addition to its impressive display and enhanced performance, the Galaxy Watch 6 is rumored to provide users with personalized sleeping advice. Sleep tracking has become an important aspect of wearable technology, and Samsung seems to be taking it a step further by offering tailored recommendations to improve sleep quality. This feature showcases the watch's commitment to not only tracking health data but also actively assisting users in achieving a better night's sleep.
As the release date for the Galaxy Watch 6 draws near, these leaked specifications have undoubtedly heightened the anticipation surrounding the device. With its improved display, increased RAM, and personalized sleep advice, the watch is poised to be a game-changer in the wearable technology market. Samsung enthusiasts and tech enthusiasts alike eagerly await its official unveiling, hoping that the device lives up to the hype generated by these leaked details.
Read more at Phone Arena