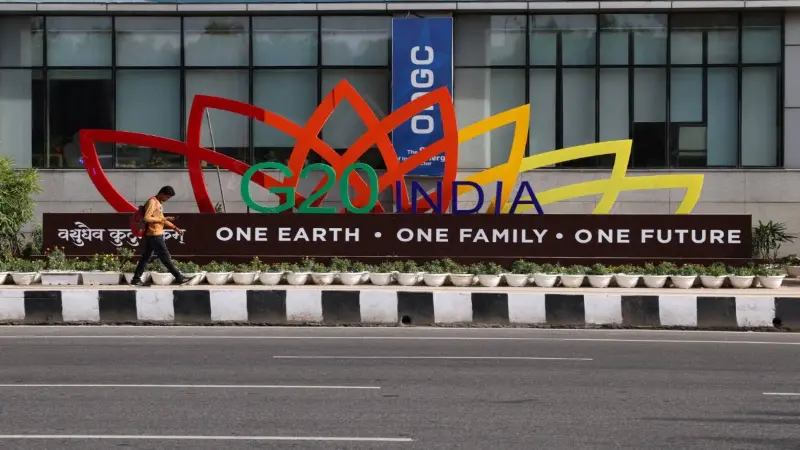 The G20 Summit, a gathering of the world's largest economies, has always been a significant event for investors. With leaders from various countries coming together to discuss global economic issues, it provides a unique opportunity to identify potential investment opportunities. This year's summit, hosted by India, is no exception. As the event kicks off in New Delhi, investors are keeping a close eye on several stocks that could prove attractive.
One stock that stands out is Larsen & Toubro (L&T), India's largest engineering and construction company. With a strong track record and a solid presence in both domestic and international markets, L&T has the potential to benefit from increased infrastructure spending. As countries focus on rebuilding their economies post-pandemic, L&T's expertise in areas such as transportation, energy, and water management positions it well for future growth.
Another stock to watch is Hindustan Aeronautics Limited (HAL), India's premier aerospace and defense company. With defense budgets expected to increase as countries prioritize national security, HAL could see a surge in demand for its products and services. As India aims to enhance its defense capabilities, HAL's strong order book and technological expertise make it an attractive investment option.
Lastly, National Thermal Power Corporation (NTPC), India's largest power generating company, is also worth considering. As the world transitions towards renewable energy sources, NTPC's focus on clean energy generation puts it at an advantage. With a diverse portfolio of thermal, hydro, and renewable power projects, NTPC is well positioned to capitalize on the growing demand for clean energy.
As the G20 Summit commences, investors are eyeing stocks such as L&T, HAL, and NTPC for potential investment opportunities. With their strong market presence, expertise in key sectors, and alignment with global trends, these stocks have the potential to deliver favorable returns in the long run. However, as with any investment, thorough research and analysis are crucial to making informed decisions.