Unveiling the Exquisite FineWoven Apple Watch Band: A Sneak Peek Before Apple's Epic Event!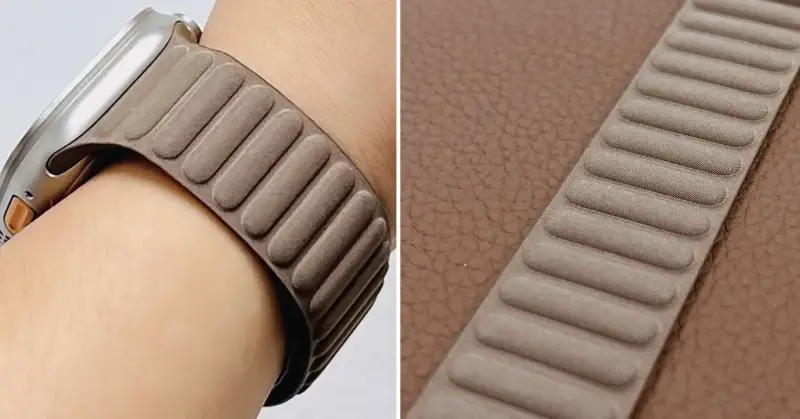 In the ever-evolving world of technology, Apple has consistently been at the forefront of innovation, and today is no exception. As the world eagerly awaits Apple's highly anticipated event, a Twitter user by the name of Kosutami has managed to get their hands on a prototype version of the new FineWoven Apple Watch band, providing an exciting glimpse into what we can expect from the tech giant.
The leaked images shared by Kosutami showcase a sleek and stylish design, with the FineWoven Apple Watch band boasting a finely crafted woven pattern. This new addition to Apple's lineup of watch bands is set to provide users with a more elegant and sophisticated option, perfect for any occasion.
While details regarding the FineWoven Apple Watch band are still scarce, this sneak peek has undoubtedly sparked excitement among Apple enthusiasts. As with any Apple product, the attention to detail and commitment to quality are sure to be evident in this new accessory, enhancing the overall user experience.
As the Apple event draws near, the anticipation continues to build. Apple fans around the world eagerly await the official unveiling of the FineWoven Apple Watch band and other exciting announcements that are sure to come. Stay tuned for more updates on this highly anticipated event and the innovative products that Apple has in store for us.