Unveiling the Digital Revolution: AI Sex Workers Take Over Social Media!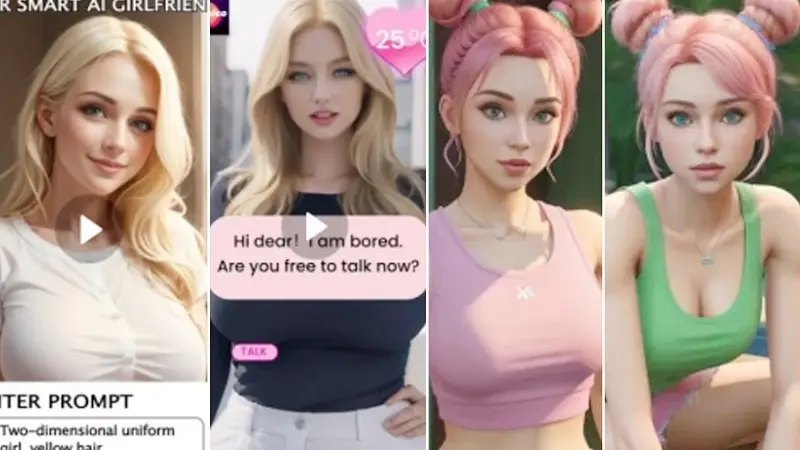 The rise of artificial intelligence has brought about many advancements and conveniences in our lives, but it has also opened up a Pandora's box of ethical dilemmas. One such issue that has recently come to light is the proliferation of AI sex workers on social media platforms. According to a recent report, over 1,000 hypersexual ads were logged across Meta sites, including Instagram, with hundreds more 'not safe for work' ads placed on TikTok by app developers.
This revelation has sparked a heated debate about the implications of AI sex workers in our society. On one hand, proponents argue that these AI entities provide a safe and consensual outlet for those seeking companionship or sexual gratification. They argue that it could potentially reduce the demand for human sex workers and help curb exploitation and trafficking.
On the other hand, skeptics raise concerns about the objectification and dehumanization of sex through the use of AI. They argue that these AI sex workers perpetuate harmful stereotypes and contribute to the commodification of human intimacy. Furthermore, there are concerns about the potential for AI to be used as a tool for exploitation, as it may be difficult to ascertain the true consent or autonomy of these virtual beings.
As technology continues to evolve, it is essential that we grapple with these complex ethical questions. While AI sex workers may offer some benefits, we must carefully consider the potential consequences and ensure that the rights and dignity of all individuals involved are protected. It is a conversation that requires thoughtful and nuanced discussion, as we navigate the blurred boundaries between technology and human relationships in the digital age.