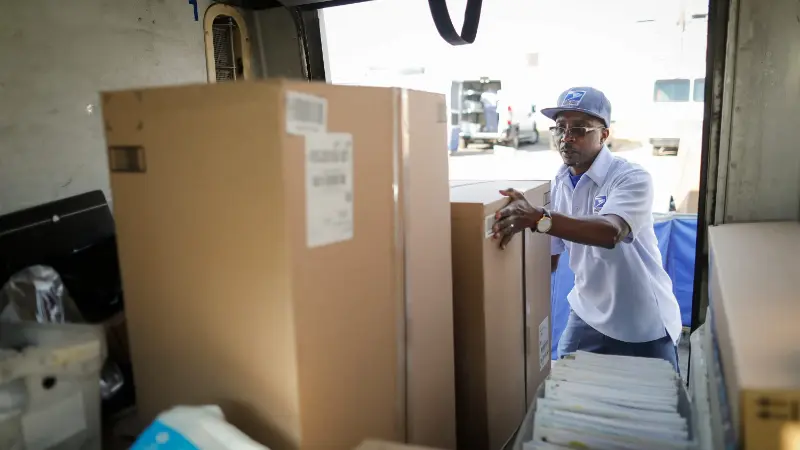 In today's digital age, where online transactions and electronic payments have become the norm, it is easy to overlook the potential risks associated with traditional methods of sending money. However, recent reports from the U.S. Postal Service highlight a concerning rise in robberies of mail carriers and cases of mail theft. As a result, it may no longer be safe to rely on mailing checks, including rent payments, without taking precautions.
The U.S. Postal Service recognizes the urgency of addressing this issue and has shared tips to help individuals protect themselves and their mail. These recommendations include avoiding sending cash through the mail, using checks with security features, and opting for registered mail or certified mail for essential documents. Additionally, residents are encouraged to promptly collect their mail, especially during high-risk periods such as holidays, and to report any suspicious activity to local law enforcement.
While some may still prefer the convenience of mailing checks, it is crucial to remain vigilant and take the necessary steps to safeguard personal information and financial transactions. Alternative payment methods, such as online banking or electronic transfers, may provide a safer and more secure option for individuals concerned about the rising crime rates associated with traditional mail.
In conclusion, the rise in robberies of mail carriers and cases of mail theft reported by the U.S. Postal Service raises concerns about the safety of mailing checks. As criminals become more sophisticated, individuals need to stay informed and take proactive measures to protect themselves from potential financial losses or identity theft. By following the recommendations provided by the Postal Service, individuals can mitigate the risks associated with mailing checks and ensure the security of their financial transactions.
Read more at USA TODAY