Unveiling Meta's AI Conflict: The Battle for Compute Power Within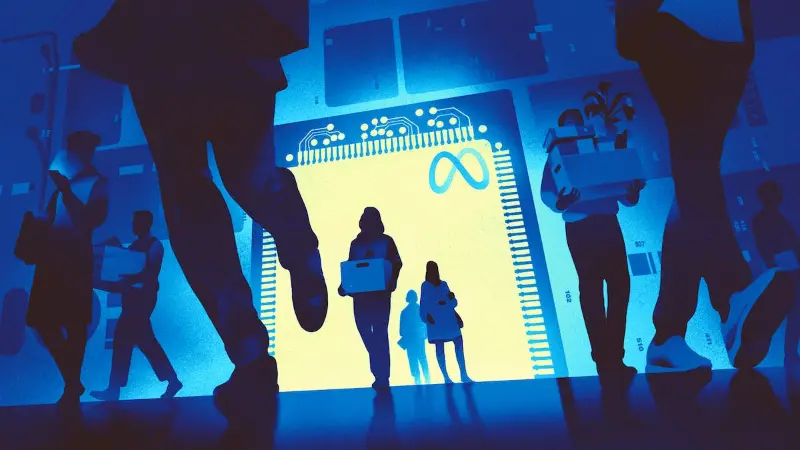 Inside Meta's AI Drama: Internal Feuds Over Compute Power
Meta Platforms, the tech giant behind popular platforms like Facebook and Instagram, has recently made waves in the AI community with its release of large-language models, Llama and Llama 2. These models have garnered praise for providing free and open-source alternatives to those offered by competitors like OpenAI and Anthropic. However, behind the scenes, a drama has been unfolding within Meta's AI division, as some scientists and engineers involved in the development of Llama express discontent with the company's approach.
According to insiders, the root of the problem lies in Meta's allocation of compute power for training and fine-tuning these models. It appears that some of the team members who worked on Llama feel that the company prioritized other projects, leaving them with inadequate resources. This perceived lack of support has led to frustration and tension within the team, causing some to question Meta's commitment to AI research and development.
The release of large-language models has become a highly competitive field, with companies striving to outdo each other in terms of model size, performance, and accessibility. While Meta's Llama models have certainly made an impact, the internal feuds shed light on the challenges faced by companies in balancing resources across different projects. As AI continues to evolve and play a crucial role in various industries, it is crucial for tech giants like Meta to address these concerns and ensure that their teams have the necessary support to push the boundaries of AI research.
Meta's AI drama highlights the complex dynamics at play within large tech companies. While the release of Llama and Llama 2 has been met with praise, internal tensions over compute power allocation have come to the forefront. As the AI landscape continues to evolve rapidly, it is vital for companies like Meta to foster an environment that supports and empowers their AI teams, allowing for innovation and growth in this cutting-edge field.