Unveiling Japan's Lunar Odyssey: Bizarre Rolling Robot Embarks on Extraordinary Moon Mission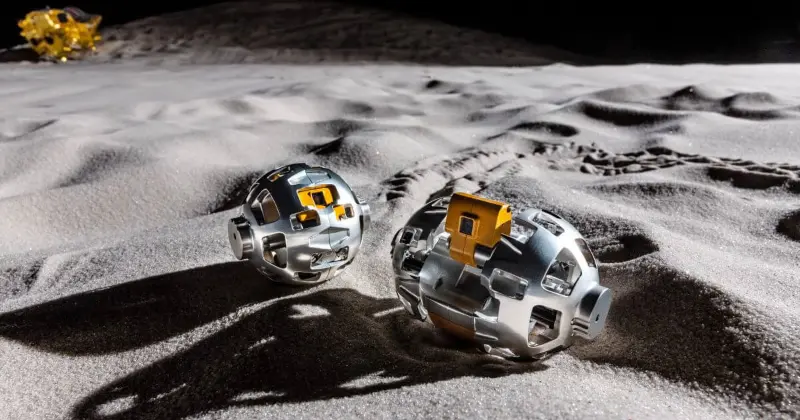 Japan is once again pushing the boundaries of space exploration with its latest mission to the Moon. This time, they are sending a tennis ball-shaped rover that has been inspired by children's toys. The innovative design of this rolling robot, which is set to explore the lunar surface, is capturing the attention of scientists and space enthusiasts alike.
The Japanese moon mission, set to launch in the near future, aims to gather valuable data about the Moon's surface and potentially pave the way for future human missions. The rover, resembling a tennis ball in shape, is equipped with advanced sensors and cameras to capture high-resolution images and collect scientific measurements. Its unique design allows it to roll effortlessly across the lunar terrain, providing a fresh perspective on the Moon's composition and geological features.
The inspiration for this unconventional rover design came from children's toys, showcasing Japan's ability to think outside the box when it comes to space exploration. By taking inspiration from everyday objects, scientists hope to overcome the challenges of lunar exploration, such as navigating rough terrain and collecting accurate data. This mission not only demonstrates Japan's technological prowess but also highlights the importance of creativity and innovation in the field of space exploration.
Japan's upcoming moon mission, featuring a tennis ball-shaped rover, is an exciting development in the world of space exploration. By drawing inspiration from children's toys, scientists have created a unique and versatile rover that promises to provide valuable insights into the lunar surface. This mission exemplifies Japan's commitment to pushing the boundaries of scientific exploration and serves as a reminder of the power of creativity and innovation in the pursuit of knowledge.