Unveiling HADAR: AI's Mind-Blowing Ability to Illuminate the Darkest Depths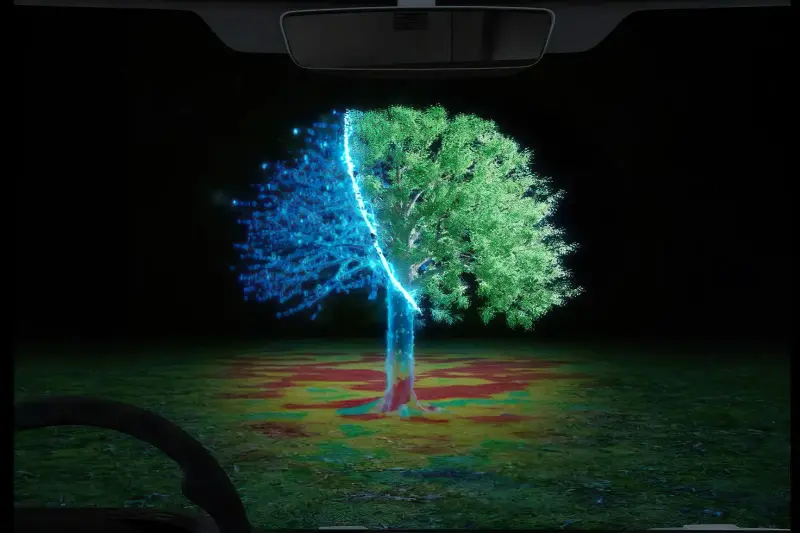 The groundbreaking development of an AI system that can see through pitch darkness with the same clarity as broad daylight is poised to revolutionize the field of robotics and autonomous systems. Spearheaded by scientists at Purdue University, this pioneering innovation, currently pending patent approval, holds the potential to transform how machines perceive their surroundings. With the ability to discern texture, depth, and physical characteristics of individuals and their environment, this new method brings AI closer to achieving human-like vision capabilities.
By harnessing advanced algorithms and machine learning techniques, the researchers at Purdue University have unlocked a major milestone in the evolution of AI. The implications of this breakthrough are immense, as it paves the way for a new generation of robots and autonomous systems that can operate effectively in low-light or even completely dark environments. This technology could find applications in a wide range of industries, from search and rescue missions to surveillance and security operations.
The ability of AI to see through darkness with the same clarity as daylight is a testament to the power of human ingenuity and scientific progress. It is yet another step forward in our quest to create machines that can mimic and even surpass human capabilities. As this technology continues to advance and gain widespread adoption, it is exciting to imagine the possibilities it holds for the future of robotics and AI. With each new breakthrough, we inch closer to a world where machines can perceive and understand their surroundings as effortlessly as we do.
Read more at SciTechDaily