Unveiling Apple's Latest Innovation: Anticipating the "One More Thing"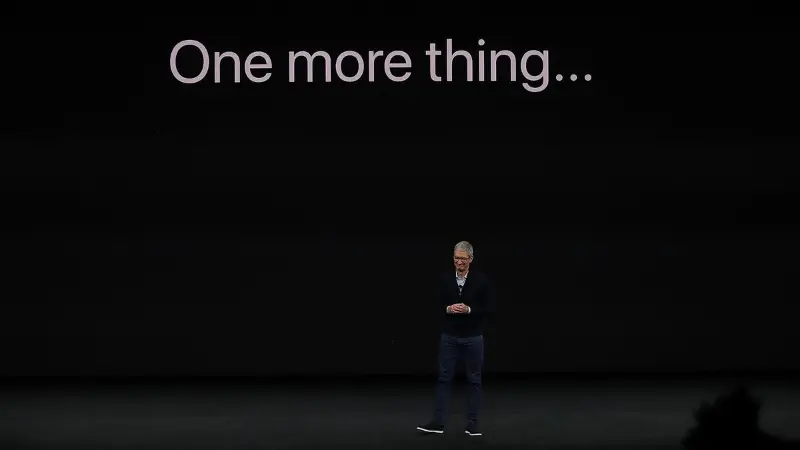 Apple fans around the world are eagerly anticipating the much-anticipated Apple event on September 12th. As the tech giant gears up to unveil its latest products, one question is on everyone's mind: what will be the "One More Thing" that Apple CEO Tim Cook will surprise us with this year? Speculation is rife, but one product that seems to be generating the most buzz is the new iPhone.
Apple has a long-standing tradition of saving their most groundbreaking announcement for the end of their events, known as the "One More Thing." In the past, this surprise has included game-changing products like the original iPhone, the MacBook Pro with Retina display, and the Apple Watch. This year, all eyes are on the new iPhone, which is expected to come with a host of innovative features and improvements.
Rumors suggest that Apple's new flagship phone will feature a larger display, improved camera capabilities, and enhanced performance. Additionally, there are whispers of a possible 5G connectivity, which would be a significant step forward for Apple and its users. With the smartphone market becoming increasingly competitive, Apple's ability to innovate and exceed customer expectations will be crucial in maintaining its position as a leader in the industry.
As the Apple event draws near, anticipation continues to build. Apple fans and tech enthusiasts alike are eagerly waiting to see what the tech giant has in store for them this time. Whether it's the new iPhone or another groundbreaking product, one thing is for certain: Apple's "One More Thing" will undoubtedly captivate and excite its loyal customer base, setting the stage for another successful year for the company.