Unlocking the Secrets of the Enigmatic Toy Chest in Baldur's Gate 3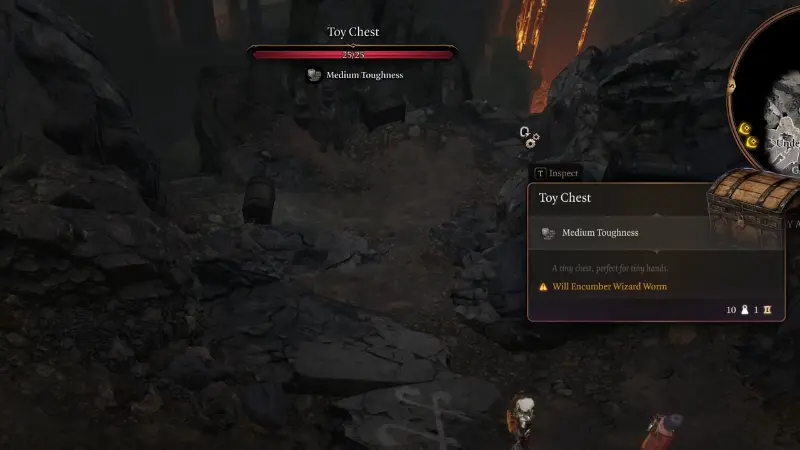 In the vast and immersive world of Baldur's Gate 3, players are constantly faced with intriguing puzzles and challenges that require creative thinking and strategic problem-solving. One such enigma that has captured the attention of many adventurers is the elusive Toy Chest. This seemingly innocent container holds secrets waiting to be unraveled, and players have discovered several methods to unlock its hidden treasures.
One approach to opening the Toy Chest is to throw it with all your might. Sometimes, brute force can be the key to unlocking mysteries. However, if you prefer a more magical approach, casting the Daylight spell can also do the trick. The radiant light emitted by this spell can illuminate the hidden mechanism within the chest, revealing its contents to eager explorers.
For those who possess the arcane arts, the Produce Flame or Light Cantrips can also be employed to open the Toy Chest. By conjuring flames or casting a radiant glow, the magical energy interacts with the chest, causing it to unlock and grant access to its inner sanctum.
As players delve deeper into the world of Baldur's Gate 3, they are constantly rewarded for their ingenuity and resourcefulness. The Toy Chest, with its various unlocking methods, serves as a testament to the game's commitment to providing players with diverse and engaging challenges. So, whether you choose to throw it, illuminate it, or wield the power of flames, the Toy Chest holds untold wonders waiting to be discovered.
The Toy Chest in Baldur's Gate 3 can be opened through different means. Players can opt for a more physical approach by throwing it, or they can utilize magical spells such as Daylight, Produce Flame, or Light Cantrips to unravel its secrets. Regardless of the chosen method, the Toy Chest serves as a captivating puzzle that rewards players for their creativity and problem-solving skills. So, adventurers, embrace the challenge and unlock the wonders that lie within!