Unlocking the Quantum Realm: CSUF's Groundbreaking Course Revolutionizes Computing for All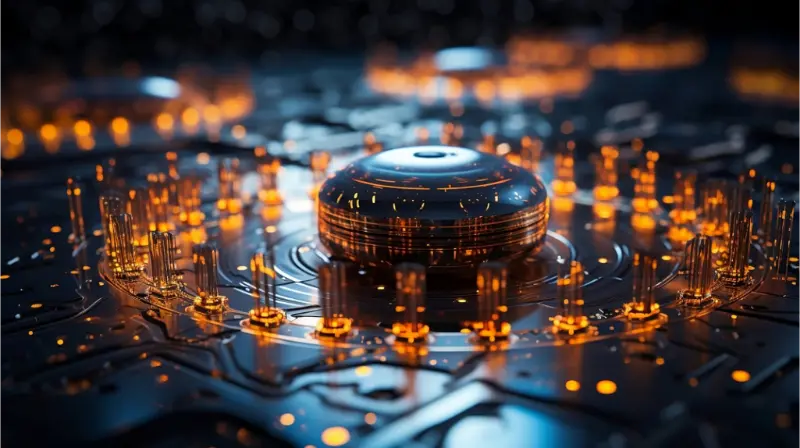 In an exciting development, Cal State Fullerton has announced the introduction of a new course titled "Quantum Computing for Everyone," which will be available to students from all majors starting in the spring of 2024. This groundbreaking course aims to provide an accessible and comprehensive understanding of quantum computing, a rapidly evolving field that has the potential to revolutionize various industries.
With the increasing importance of technology in our daily lives, a basic understanding of quantum computing is becoming increasingly essential. This course offers students the opportunity to delve into the fundamentals of this complex field, regardless of their academic background. By making quantum computing accessible to students from all majors, Cal State Fullerton is taking a proactive approach to prepare its students for the future job market, where knowledge of emerging technologies will be highly valued.
Quantum computing has the potential to solve problems that are currently unsolvable with classical computing methods. It operates on the principles of quantum mechanics, which allows for manipulating quantum bits (qubits) that can exist in multiple states simultaneously. This course will cover the basics of quantum computing, including quantum algorithms, quantum gates, and quantum error correction. Students will also have the opportunity to explore real-world applications of quantum computing, such as cryptography and optimization problems.
By offering this course, Cal State Fullerton is not only equipping its students with valuable knowledge but also positioning itself as a leader in quantum computing education. As the demand for professionals with expertise in quantum computing continues to grow, graduates of this course will have a competitive edge in the job market. This forward-thinking initiative demonstrates the university's commitment to providing its students with the skills and knowledge necessary to thrive in the digital age.
The introduction of the "Quantum Computing for Everyone" course at Cal State Fullerton is a significant step towards democratizing access to this cutting-edge technology. By offering this course to students from all majors, the university is empowering its students to explore the exciting world of quantum computing and equipping them with the skills they need to succeed in the future. This course not only highlights Cal State Fullerton's commitment to innovation and technological advancement but also sets its students on a path toward becoming leaders in this rapidly evolving field.
Read more at CSUF News