Unlocking the Power of Computing Through Art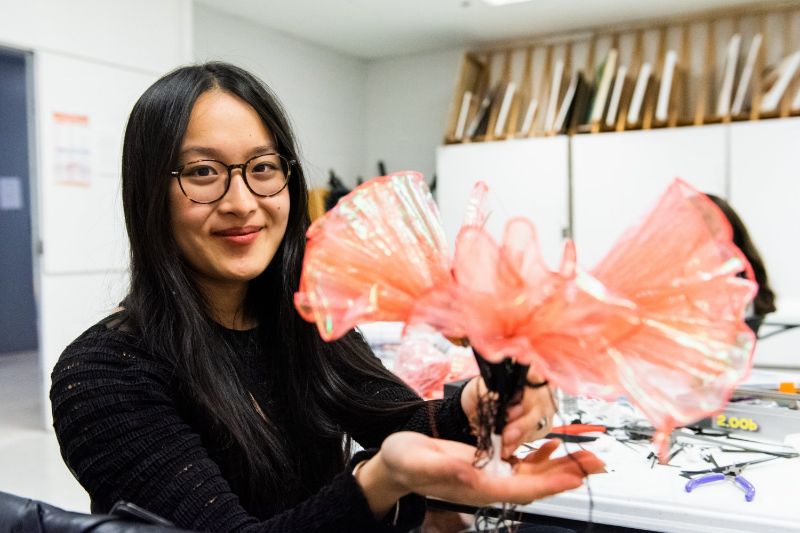 The MIT Student Art Association is offering an exciting new class for digital art students: Introduction to Physical Computing for Artists. This course provides students with the opportunity to explore and create kinetic artworks using circuits, wiring, motors, sensors, and displays.
Students will learn how to use these tools to develop their projects that combine technology with artistic expression. The class will cover topics such as basic electronics theory, programming fundamentals, and physical computing principles so that they can gain a comprehensive understanding of this rapidly growing field of digital art.
In addition to learning about the technical aspects of physical computing, students will also be encouraged to think critically about how this type of artwork can be used in creative ways by exploring various concepts related to interactivity and user experience design. Through hands-on activities, such as building their robotic sculptures or programmable light installations, they'll have the chance to experiment with different techniques while gaining valuable insight into what it takes to produce successful pieces within this medium.
By taking part in Introduction To Physical Computing For Artists at MIT Student Art Association, students won't just learn how to make beautiful works but also gain invaluable knowledge on how technology can be used as a powerful tool for creating meaningful experiences through visual arts.
Read more at MIT News | Massachusetts Institute of Technology