Unlocking the Potential of Air: Scientists Uncover Enzyme to Generate Electricity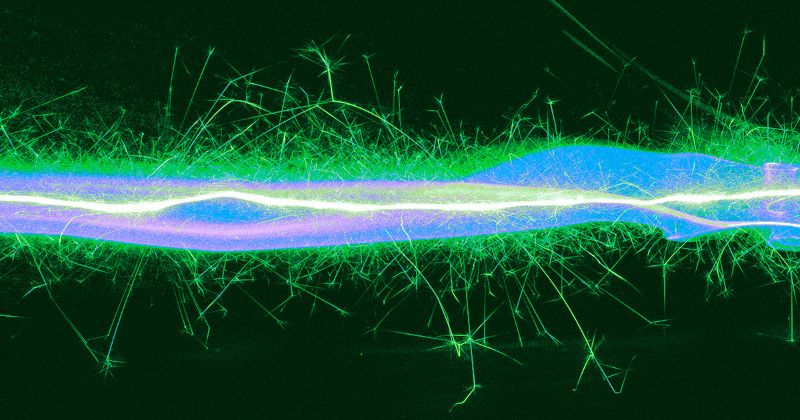 Australian scientists have made a remarkable discovery, unveiling an enzyme that can convert air into electricity. This breakthrough could potentially revolutionize the way we generate energy and power our homes and businesses in the future.
The new bacterial enzyme was discovered by researchers at Monash University in Melbourne. It works by converting carbon dioxide (CO2) from the air into electrical current using a process called an electrochemical conversion. The CO2 is then converted to formic acid which acts as an electrolyte, allowing electrons to flow through it and create electrical energy when combined with electrodes inside a fuel cell or battery-like device.
This technology has been described as "game-changing" due to its potential applications for renewable energy generation, storage, and usage on both large scales, such as power grids, or small scales like consumer electronics devices powered directly from atmospheric CO2 levels without any additional input of resources or chemicals required for recharging them after use – making it truly sustainable!
It's still early days yet but this exciting new development could one day lead us towards becoming completely independent of fossil fuels while also reducing emissions drastically; something many nations are striving towards achieving right now!
Read more at Futurism