Unlocking the Possibilities of Ethical AI Art Generation with Adobe Firefly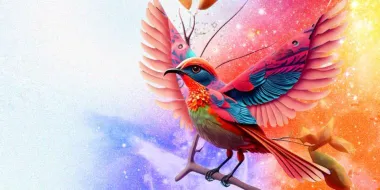 Adobe Firefly is a new AI generator developed by Adobe that may be the answer to ethical AI art generation. Training the generator on Adobe Stock, licensed content, and public domain material, provides an innovative way for artists to create unique works of art without infringing upon any copyright laws or other ethical considerations.
The use of this technology means that artists can now generate artwork quickly and easily with minimal effort while still producing high-quality results. The generated images are also free from any potential legal issues associated with using copyrighted material in their work. This allows them to focus more on creating meaningful pieces rather than worrying about whether they're breaking any rules or not.
In addition to being ethically sound, Adobe Firefly also offers a wide range of creative options for users when generating their artwork, such as color palettes and textures, which can be adjusted according to individual preference. Furthermore, its easy-to-use interface makes it accessible even for those who don't have much experience working with digital software programs like Photoshop or Illustrator before taking advantage of all its features right away!
Overall, Adobe Firefly is an exciting development in terms of ethical AI art generation that could revolutionize how people approach creating original works online without having to worry about running into legal trouble down the line due to its reliance solely on non-copyrighted sources and materials as well as providing plenty artistic freedom at the same time!.
Read more at Ars Technica