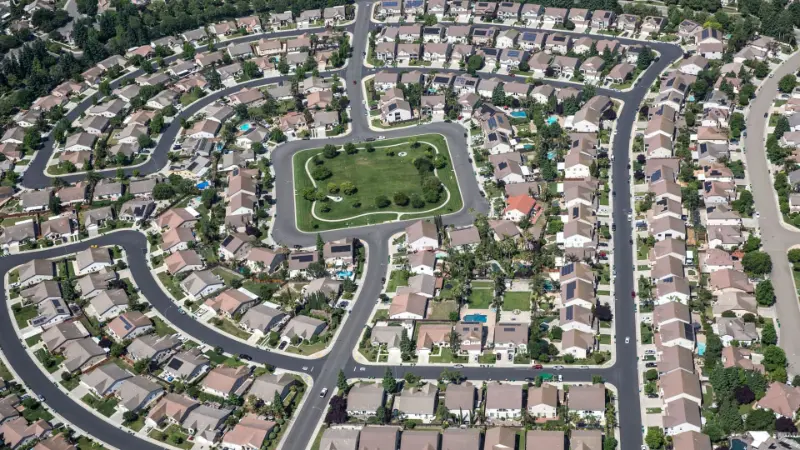 The mortgage market is a key indicator of the health of the housing sector, and it plays a crucial role in determining the affordability of homes for potential buyers. With inflation on the decline, the Federal Reserve nearing the end of its interest rate hikes, and recession fears receding, one would expect mortgage rates to follow suit and decrease significantly. However, this is not happening, and it raises questions about the signals the mortgage market is sending to homebuyers.
Traditionally, as inflation falls and the economy stabilizes, mortgage rates tend to drop. Lower mortgage rates translate into lower monthly payments for homebuyers, making homes more affordable and enticing more people to enter the housing market. But the current situation is not following this pattern, and experts are scratching their heads as to why.
One possible explanation is that lenders are being cautious due to uncertainty in the market. Despite positive economic indicators, there are still concerns about global trade tensions and geopolitical risks. Lenders may be hesitant to lower rates too quickly, as they want to ensure the stability of the mortgage market and protect themselves from potential risks.
Another factor could be the increasing demand for homes. With a strong job market and low unemployment rates, more people are entering the housing market, creating a higher demand for mortgages. This increased demand could be contributing to the lack of significant rate decreases, as lenders have less incentive to lower rates when there is already a high demand for their services.
In conclusion, while one would expect mortgage rates to decrease sharply given the current economic conditions, the mortgage market is not sending the signal that homebuyers need on affordability. Lenders may be exercising caution due to uncertainty in the market, and the high demand for mortgages could also be a contributing factor. As the housing market continues to evolve, it will be interesting to see how mortgage rates respond and whether they will eventually align with the expectations of homebuyers.
Read more at CNBC