Unlocking Earth's Secrets: Groundbreaking Science Reveals How GPS Data Holds the Key to Predicting Earthquakes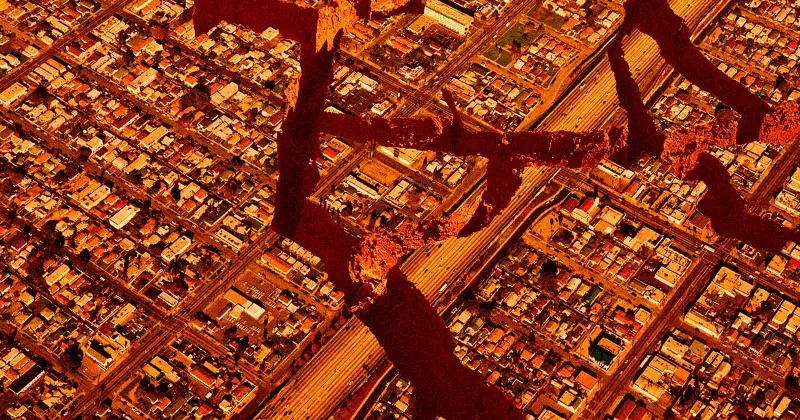 In a groundbreaking discovery, scientists have unveiled a potential breakthrough in earthquake prediction. By closely analyzing minuscule changes in GPS signals, researchers have found that they can anticipate large earthquakes with impressive accuracy, providing a crucial window of roughly two hours. This development has the potential to revolutionize our ability to prepare for and respond to seismic events, potentially saving countless lives and minimizing damage.
The study, conducted by a team of dedicated scientists, sheds light on the previously elusive nature of earthquake prediction. For years, experts have grappled with the challenge of accurately forecasting these catastrophic events, often resorting to vague probabilities and general warnings. However, this latest research offers a glimmer of hope, as it suggests that the analysis of subtle alterations in GPS data can provide valuable insights into the impending seismic activity.
While the ability to predict earthquakes with a two-hour lead time may not seem significant at first glance, it holds immense potential for emergency response efforts. With this advanced knowledge, authorities can swiftly mobilize resources, evacuate vulnerable areas, and implement crucial safety measures. Additionally, communities can be better equipped to protect themselves, securing belongings and ensuring the safety of their loved ones. Although further research is needed to refine this technique and expand its application, this breakthrough is undoubtedly a significant step forward in earthquake prediction.
In conclusion, the discovery of the correlation between small changes in GPS signals and the occurrence of large earthquakes is a monumental achievement. This development has the potential to transform our understanding of seismic activity and equip us with the ability to predict earthquakes more accurately. As scientists continue to delve deeper into this field, we may be on the cusp of a new era where communities can be better prepared and more resilient in the face of natural disasters.
Read more at Futurism