Unlock Your Potential: Amazfit Balance Unleashes Real-Time Performance Alerts and Post-Workout Tracking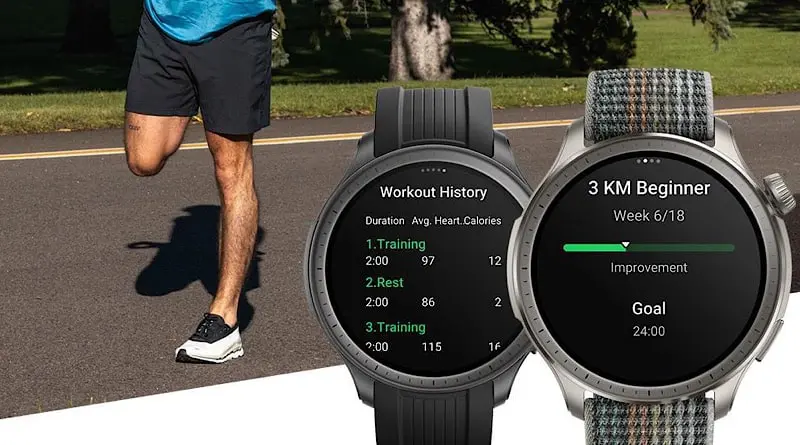 In the ever-evolving world of fitness wearables, Amazfit has once again raised the bar with their latest firmware update for the Amazfit Balance. This update brings a host of new features, specifically targeting those who are dedicated to their running pursuits. With real-time performance alerts and post-workout tracking, Amazfit Balance aims to provide runners with the tools they need to maximize their training and achieve their goals.
The inclusion of real-time performance alerts is a game-changer for runners. This feature allows users to receive instant feedback on their performance while they are out on a run. Whether it's pace, distance, or heart rate, runners can now stay informed and make adjustments as needed, all without having to interrupt their workout. This real-time feedback empowers runners to push themselves further and make the most of every training session.
Furthermore, the post-workout tracking feature is a valuable addition for those who like to analyze their performance after a run. With this update, Amazfit Balance now provides detailed insights into various metrics such as pace, elevation, and calories burned. This information not only allows runners to track their progress over time but also helps them identify areas for improvement. By understanding their performance on a deeper level, runners can tailor their training to meet their specific needs and ultimately reach new heights in their fitness journey.
Amazfit Balance's latest firmware update is a significant step forward in providing runners with the tools they need to excel in their training. The real-time performance alerts and post-workout tracking features offer valuable insights and feedback, enabling runners to optimize their workouts and achieve their goals. As the world of fitness wearables continues to evolve, Amazfit remains at the forefront, delivering innovative solutions for fitness enthusiasts everywhere.
Read more at Gadgets & Wearables