Unlock Your Heart Rate Zones: Apple Watch and iPhone Workout Tracking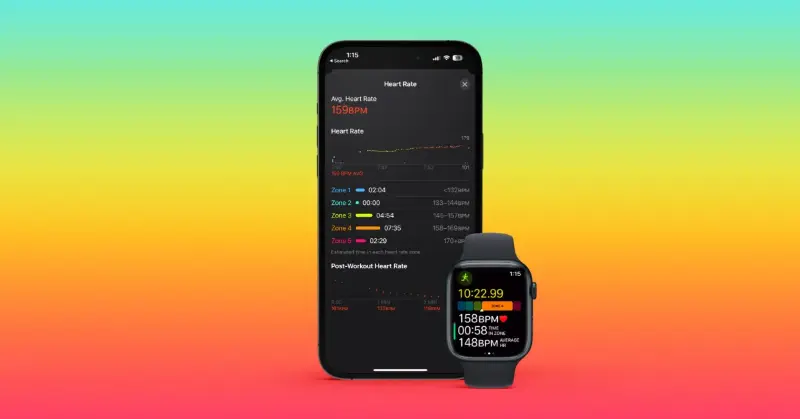 Seeing your heart rate zones on your Apple Watch and iPhone during or after workouts is an easy process. To get started, open the Workout app on your Apple Watch or iPhone. Then select the type of workout you'd like to do (running, walking, etc.). Once you begin exercising, you will be able to view your current heart rate zone in real time as well as see a graph of how it changes over time. You can also set up alerts so that when you reach certain thresholds, such as high-intensity zones or target heart rates for fat-burning exercises – you are notified with haptic feedback from the watch itself!
After completing a workout session, users can review their performance by viewing their average and maximum heart rates along with other metrics, such as total calories burned and active minutes logged. This data can then be used to adjust future exercise sessions accordingly to ensure optimal results are achieved each time! Additionally, if desired users may sync this data with compatible third-party apps, which offer more detailed analysis capabilities for further insight into one's progress over time.
In conclusion, seeing one's own personalized fitness goals come alive through tracking of key health metrics like Heart Rate Zones is now easier than ever before thanks to modern technology found within both Apple Watches & iPhones – making it easier than ever before for anyone looking to improve their overall wellbeing!
Read more at 9to5Mac