Unlock the Secrets of Your Digestive Health with This Sensor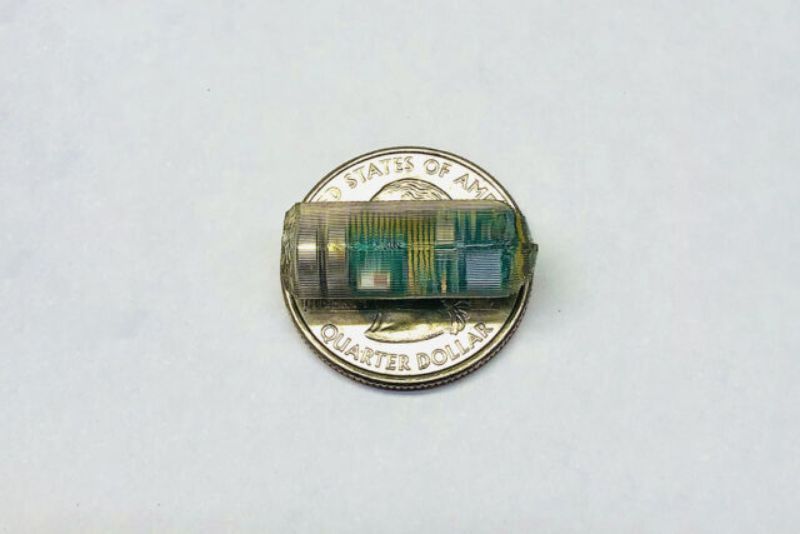 Doctors may soon have a new tool to help them diagnose digestive issues. A swallowable sensor, developed by researchers at the Massachusetts Institute of Technology (MIT), is designed to monitor pH levels in the stomach and intestines over an extended period. The device has been tested on pigs with promising results and could be available for human use within five years.
The sensor is about the size of a vitamin pill, so it's easy for patients to take without any discomfort or risk associated with invasive procedures like endoscopies or colonoscopies. Once swallowed, it remains in place until expelled from the body naturally after several days or weeks depending on its location in the GI tract. During that time, it measures pH levels which can indicate inflammation caused by conditions such as Crohn's disease or ulcerative colitis—information that doctors currently struggle to pinpoint accurately using other methods like blood tests alone.
This technology offers great potential for improving patient care while reducing costs associated with lengthy diagnostic processes involving multiple tests and specialist visits; however further research will need to be done before this device becomes widely used among physicians treating digestive disorders. But if all goes well during clinical trials then doctors may soon have access to a powerful new tool when diagnosing gastrointestinal issues!
Read more at ExtremeTech